Translation in Southeast Asia
Panel Hendarto Setiadi, Peeriya Pongsarigun, Reynald Ocampo | Moderator: Daphne Lee
VOD access for this session has ended..
Explore the different initiatives and efforts in place to build children's books translation communities around Southeast Asia in this session. Hear from the speakers as they share more about how they are working to drive the translation movement in each of their countries.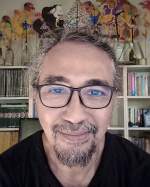 Hendarto Setiadi (Indonesia)
Hendarto is a freelance translator who works from German and English into his native Bahasa Indonesia. He launched his career in the mid-1980s and to date has translated more than 100 titles, most of them books for children and young readers. Seeking to promote the profession in Indonesia, he joined Himpunan Penerjemah Indonesia (the Association of Indonesian Translators) in 2004 and has since held a number of positions. He currently serves on the advisory board of the organisation. He lives with his family in Bogor near Jakarta and enjoys working from home in the tranquility of his semi-rural surroundings.
See all sessions by Hendarto Setiadi ›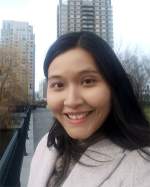 Peeriya Pongsarigun (Thailand)
Peeriya is the ThaiBBY (Thai Board of Books for Young People) Secretary-General, a co-founder of InterThaiMedia LLC, a translator, an author, and an English lecturer at Chulalongkorn University. Peeriya has written four bilingual children's books and translated more than 150 books, mostly from Thai to English. She also designs and implements teaching techniques to encourage critical and creative thinking.
See all sessions by Peeriya Pongsarigun ›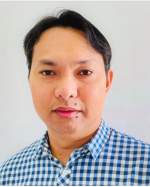 Reynald Ocampo (Philippines)
Reynald is a Programme Officer at The Asia Foundation which manages the Books for Asia Programme and Let's Read in the Philippines. He is a graduate of Pamantasan ng Lungsod ng Maynila with a degree of Bachelor of Science in Computer Engineering. He also took up a Master of Business Administration at the Pamantasan ng Cabuyao, Laguna. Since joining the foundation, he has performed community development initiatives to sustain its programme growth and resources on literacy and cultural heritage such as Let's Read through translation events. As a product of the public-school system, he has focused his commitment to support lifelong learning and the improvement of the lives of the younger generation through his work and ethics.
See all sessions by Reynald Ocampo ›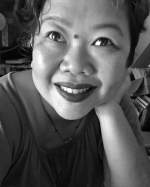 Moderator

Daphne Lee (Malaysia)

Daphne is the consulting editor at Scholastic Asia, a division of Scholastic Press, where she champions the creation of Asian content by Asians. To this end, she helped develop and is an advisor to the ongoing Scholastic Asian Book Award and Scholastic Picture Book Award, which have their home at the annual Asian Festival of Children's Content in Singapore. Daphne is also a writer with a particular interest in Asian supernatural folklore. She is the author of Bright Landscapes: A Short Story Collection (Laras 99).

See all sessions by Daphne Lee ›
All programme dates and times are subject to change and existing COVID measures.
* : Pre-registration is required for in-person events. Seats are allocated on a first-come, first-served basis.