Hedwig Anuar Children's Book Award 2022
| | |
| --- | --- |
| Date: | 27 May 2022 (Friday) |
| Time: | 6:00 pm to 7:30 pm (SGT) Convert Time |
| Venue: | Livestream via Facebook and AFCC website |
The Hedwig Anuar Children's Book Award (HABA) is presented biennially to an outstanding Singapore children's book. Eight books have been shortlisted for HABA 2022. Find out more about the books below!
Objectives
To recognise outstanding published works by Singapore writers and illustrators
To encourage the publication of quality children's books in Singapore
The HABA awards ceremony was livestreamed on our website and Facebook on 27 May 6pm SGT.
On this page: HABA 2022 Winners & Shortlist|Guess the HABA Winner|The Judges|About Mrs Hedwig Anuar
HABA 2022 Winners
Congratulations to J.H. Low for winning the Picture Book Category with Lemonade Sky, and Daryl Kho for winning Middle-grade Book Category with Mist-Bound: How to Glue Back Grandpa.
HABA 2022 Shortlist
Click on the book covers to find out more about each title.
---
Guess the HABA Winners
Guess the winners of both the picture book and middle-grade categories correctly, and stand to win a S$ 50 book voucher from our Festival Bookstore Closetful of Books!
Three winners will be picked from the respondents who guess both categories correctly. Each applicant can only enter the contest once. Winners will be revealed during the HABA awards ceremony happening on 27 May 6pm SGT.
Submissions are closed.
---
The Judges
Judges' Comments
"We continue to be so encouraged and very proud of the quality of work produced by local writers and illustrators. We count it a privilege to be given the opportunity to sit on this panel and be delightfully treated to strong imaginings, adept minds, thought-provoking insights and observations, and portrayals of beauty all captured within the confines of seemingly naive book covers. We are hopeful and look forward to an even richer and more enticing world of children's literature in the coming years ahead!"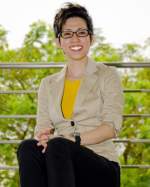 Donna Lim
Dr Donna Lim is a lecturer with the National Institute of Education, Nanyang Technological University, Singapore. She specialises in primary English Language methodology. Her interest area is in developing literacy with a focus on teaching writing. She has considerable teaching experience with young learners and finds it fulfilling to work with fellow educators to enhance EL teaching and learning. Dr Lim serves as the Chief Judge for HABA 2022.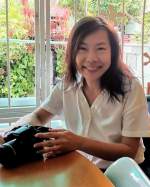 Adeline Foo
An adjunct lecturer, Adeline Foo has 28 books published in Asia. 10 of her books were Singapore's best-selling children's titles in a ten-year-run. Currently, Adeline is an independent TV researcher-scriptwriter, with five original TV productions. Adeline holds an MFA from NYU Tisch School of the Arts and has also written non-fiction for adults. Adeline is best-known for the successful Diary of Amos Lee series of children's books, which has been adapted for television.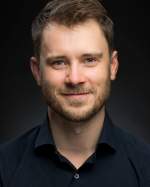 Sydney Smith
Sydney Smith is the award-winning author and illustrator of Small in the City as well as the illustrator of I Talk Like a River by Jordan Scott, Town Is by the Sea by Joanne Schwartz, Sidewalk Flowers by JonArno Lawson, The White Cat and the Monk by Jo Ellen Bogart, among others. Sydney has received multiple awards including four consecutive New York Times Best Illustrated Children's Books Awards, two Kate Greenaway Awards and is nominated for the Hans Christian Andersen Award.
Photo by Steve Farmer.
---
About Mrs Hedwig Anuar
Mrs Hedwig Anuar was the first Singaporean Director of the National Library of Singapore, a position she held from 1960 until her retirement in 1988. She put in place the foundations of the modern library system in Singapore and made contributions to all aspects of library work. This award recognises her outstanding contribution to children's librarianship and the promotion of books and reading for children.