Translated Children's Books in Thailand: Challenges and Opportunities
Presentation John Viano, Peeriya Pongsarigun | Moderator: Shelly Bryant
VOD access for this session has ended..
A disproportionate amount of English children's books are being translated into Southeast Asian languages, compared to Southeast Asian children's books translated into English. To balance this trend, publishers, creators, and translators need to work together to develop competence in translation for international markets. This session discusses both publishers' and translators' viewpoints, the challenges, as well as the opportunities for promoting Southeast Asian titles internationally.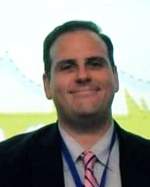 John Viano (US)
John is an award-winning author and translator who has written four books and translated over 150 children's books. His passion for literature and language led to the founding of InterThaiMedia LLC to publish media that brings people together across languages and cultures. He has a decade of experience as an educator in Thailand and China. John is also pursuing a master's degree in special educational needs, focusing on literacy.
See all sessions by John Viano ›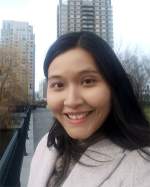 Peeriya Pongsarigun (Thailand)
Peeriya is the ThaiBBY (Thai Board of Books for Young People) Secretary-General, a co-founder of InterThaiMedia LLC, a translator, an author, and an English lecturer at Chulalongkorn University. Peeriya has written four bilingual children's books and translated more than 150 books, mostly from Thai to English. She also designs and implements teaching techniques to encourage critical and creative thinking.
See all sessions by Peeriya Pongsarigun ›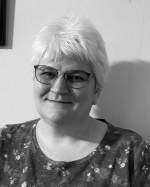 Moderator

Shelly Bryant (Singapore)

Shelly is a translator, poet and writer. She has translated work from the Chinese for Penguin Books, Amazon Crossing, Epigram Publishing, the National Library Board in Singapore, Giramondo Books, HSRC, Rinchen Books, and Maclehose Press. Her translation of Sheng Keyi's Northern Girls was long-listed for the Man Asian Literary Prize in 2012, and her translation of You Jin's In Time, Out of Place was shortlisted for the Singapore Literature Prize in 2016.

See all sessions by Shelly Bryant ›
All programme dates and times are subject to change and existing COVID measures.
* : Pre-registration is required for in-person events. Seats are allocated on a first-come, first-served basis.