Collaborating Across Borders in Picture Books
Panel Hamdan Ali, Linda Tan Lingard, Maria Mahat, Shahril Samri
VOD access for this session has ended..
While Singapore and Malaysia have many shared histories, stories, cultures and languages, many differences can be found in the context, content and style of children's book publishing in both countries. How did two independent publishing houses from both countries come together during the pandemic to collaborate on a partnership that was mutually beneficial and made the best of talent to develop fresh content to spread the joy of books and reading? Find out how both publishers drove the collaboration forward despite the challenges of the pandemic.
Publishing Singapore Southeast Asia Storytelling Across Digital Mediums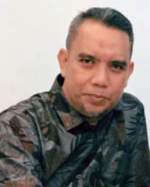 Hamdan Ali (Malaysia)
Hamdan graduated from the Malaysia Institute of Art, majoring in graphic art. He loved drawing as a child and his drawing skills enabled him to earn some pocket money even as a child. After graduating, he worked in advertising before being offered a position in an animation company. He was the artist behind the animation movie, Usop Sontorian, aired by Radio Televisyen Malaysia in 1996. Hamdan currently illustrates and writes children's books full-time and has worked with companies such as Blue-T, Creative Enterprise and Berita Publishing.
See all sessions by Hamdan Ali ›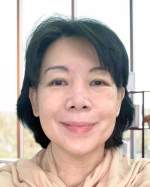 Linda Tan Lingard (Malaysia)
Linda is managing director and publisher of Integra Creative Media Sdn Bhd (ICM). As one of the founders of ICM, she has grown the company to a leading children's book publisher in Malaysia specialising in picture books. In 2021, the company established the Museum of Picture Book Art in downtown Kuala Lumpur. She is the President of the Children's Picture Book Association of Malaysia and an executive committee member of the Malaysia Book Publishers Association.
See all sessions by Linda Tan Lingard ›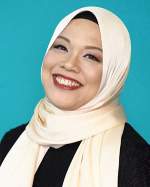 Maria Mahat (Singapore)
Maria is an author, educator, lead content creator, consultant, publisher and co-founder of Ungu Pen, a Singapore-based independent publishing house, where she oversees the development of engaging and meaningful content in digital and non-digital formats. She has written and published extensively in both English and Malay. Her first bilingual (English-Malay) children's book There Are Saga Seeds In Our Pockets! has been adapted to a digital online programme for the Esplanade and translated into Mandarin.
See all sessions by Maria Mahat ›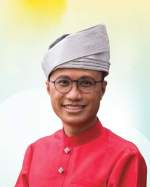 Shahril Samri (Singapore)
Shahril is an educator at PCF Sparkletots Preschool and teaches both the Malay and English language in his preschool. He is the founder of Pantunism, a Pantun (Malay Poetry) enthusiast, and hopes to impart to children the importance of the Malay language in understanding their culture and identity.
See all sessions by Shahril Samri ›
All programme dates and times are subject to change and existing COVID measures.
* : Pre-registration is required for in-person events. Seats are allocated on a first-come, first-served basis.