Pengembaraan Tim: Developing Different Modes of Publishing Amidst the Pandemic
Panel Maria Mahat, Rhaimie Wahap, Rizal Wahap | Moderator: Norami Aliza Haron
VOD access for this session has ended..
When the global pandemic hit, there were many unprecedented disruptions to life. One of the many challenges was balancing screen time for the young with digital content. Learn more about Pengembaraan Tim, an augmented reality bilingual Malay-English picture book, which was created to develop alternative modes of teaching and learning. The book presents themes close to the hearts of young children such as marine life and sustainable wild-life education.
Environmental Wellness Malay Preschool Publishing Southeast Asia Storytelling Across Digital Mediums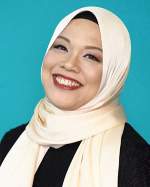 Maria Mahat (Singapore)
Maria is an author, educator, lead content creator, consultant, publisher and co-founder of Ungu Pen, a Singapore-based independent publishing house, where she oversees the development of engaging and meaningful content in digital and non-digital formats. She has written and published extensively in both English and Malay. Her first bilingual (English-Malay) children's book There Are Saga Seeds In Our Pockets! has been adapted to a digital online programme for the Esplanade and translated into Mandarin.
See all sessions by Maria Mahat ›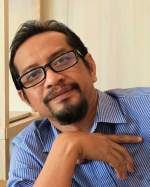 Rhaimie Wahap (Singapore)
Rhaimie has more than 20 years of experience in print and digital media. His work, Mystery Investigators Five and The Case of The Missing Golden Bird Mask was awarded the First Time Writers and Illustrators Publishing Initiative by the Media Development Authority (MDA). Besides writing, he also helps aspiring writers and new publishers realise their dream of publishing their own book by giving them advice and support in design, editing and illustrations.
See all sessions by Rhaimie Wahap ›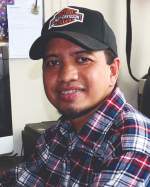 Rizal Wahap (Singapore)
Rizal is a self-taught artist, a freelance illustrator, comic artist and animator who is comfortable with both the brush and digital pen. Some of his works include a graphic novel, Mystery Investigators Five and The Case of the Missing Golden Bird Mask; a children's picture book, Which Kuih? and chapter books, Ekspedisi Nabil Nabilah 1 & 2. He has illustrated for publishers, corporations, schools and television productions. Rizal enjoys playing the guitar in his free time.
See all sessions by Rizal Wahap ›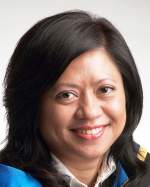 Moderator

Norami Aliza Haron (Singapore )

Norami Aliza Haron has more than 18 years of experience as an early childhood practitioner working with young children and families. She holds a Bachelor of Education (Early Childhood Education) with Honours degree and a Master of Education (Early Childhood Education) degree from University of South Australia. Norami has conducted several workshops for parents and professionals.

Norami Aliza is the Programme Head for Continuing Education and Training Courses (CET) at the National Institute of Early Childhood Development (Ngee Ann Polytechnic Campus). She has more than 20 years of experience as an early childhood practitioner. Norami is a seasoned trainer with experience in training educators, and in conducting workshops for parents.

See all sessions by Norami Aliza Haron ›
All programme dates and times are subject to change and existing COVID measures.
* : Pre-registration is required for in-person events. Seats are allocated on a first-come, first-served basis.