Environmental Advocacy in Children's Books
Panel Bijal Vachharajani , Debby Ng, Sarah Ang | Moderator: Nor Lastrina Hamid
VOD access for this session has ended..
Climate change is one of the most important crises that we have to manage in these current times. With studies showing that the Earth is at the precipice of irreversible climate calamity, how can we inspire change and action in the next generation who will have to manage the after-effects? This panel will look at the ways in which children's books have depicted environmental crises and how these books are a good avenue for pushing for change.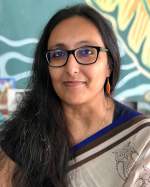 Bijal Vachharajani (India)
When Bijal is not reading a children's book, she's editing or writing one. She's the author of multiple planet-friendly books including A Cloud Called Bhura, Savi and the Memory Keeper, and Kitten Trouble. As a commissioning editor at Pratham Books, she dreams up picture books. She's now a certified climate worrier.
See all sessions by Bijal Vachharajani ›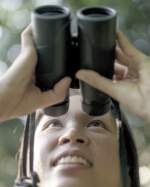 Debby Ng (Singapore)
Debby is a biologist, conservationist, and National Geographic Explorer. She grew up in one of Singapore's last villages, where she fished with her father in wild streams and watched pythons sleep in her front yard. Debby aims to get the world excited about science and enhance our relationship with Nature through compelling stories. Debby is the Founder of the Hantu Blog, a volunteer organization that engages policy makers and enhances ocean-literacy through storytelling, citizen science and ecotourism to protect coral reefs in Singapore. She is a Duke University Global Fellow in Conservation Biology and Policy, and serves on the board of Mongabay, a nonprofit conservation and environmental science news platform that publishes original content in seven languages.
See all sessions by Debby Ng ›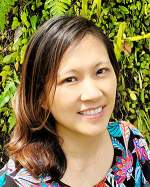 Sarah Ang (Australia)
Sarah is a newly minted author of The River that Brings Us Life. She enjoys depicting life and experiences with watercolours and reading children's books to her three children. She was born in Australia, presently resides in Singapore, and loves the outdoors as well as tending to her corridor garden.
See all sessions by Sarah Ang ›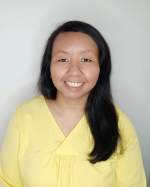 Moderator

Nor Lastrina Hamid (Singapore)

Having organised community events and working with youths and volunteer groups for the past 10 years, Lastrina has built an interest in climate issues and how people respond to climate impacts. In 2015, Lastrina co-founded Singapore Youth for Climate Action (SYCA) to engage youths in climate action or environment-related volunteerism. Moving forward, Lastrina is interested in exploring regional works including the intersections of climate change, human rights, and youths, in Southeast Asia and Timor Leste.

See all sessions by Nor Lastrina Hamid ›
All programme dates and times are subject to change and existing COVID measures.
* : Pre-registration is required for in-person events. Seats are allocated on a first-come, first-served basis.