AFCC Keynote: Light Up with Literature!
Panel Angie Chew, Kamini Ramachandran, Neil Humphreys | Moderator: Kim Beeman
VOD access for this session has ended..
In line with this year's festival theme of "Lit Up!", join us at our opening keynote session to celebrate the power of books, literature, and the imagination. Join our speakers in uncovering the positive power and reach of children's literature in today's world.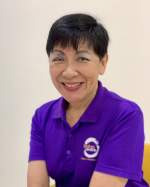 Angie Chew (Singapore)
Adj. A/Prof Angie is the Founder and CEO of Brahm Centre, a charity dedicated to promoting healthier and happier living. In recognition of her contributions in the mental health space, she was named "The Straits Times Singaporean of the Year 2019". She is the first certified Mindfulness Based Stress Reduction teacher in Singapore conferred by the Mindfulness Center at Brown University School of Public Health, in collaboration with UMASS Memorial Health Care's Center for Mindfulness. Angie is also a certified Dot-b and Paws-b Mindfulness teacher from the Mindfulness in Schools Project (UK). In addition, she is a certified Mindfulness Based Cognitive Therapy Course teacher trained by Oxford University Mindfulness Centre.
See all sessions by Angie Chew ›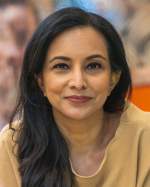 Kamini Ramachandran (Singapore)
Kamini is a pioneer in the field of oral storytelling in Asia. Through her work in Moonshadow Stories she is known for promoting storytelling for adult audiences. She founded The Storytelling Centre Limited to advance the art of storytelling through the Young Storytellers Mentorship Programme. She is also creative producer of StoryFest Singapore. A respected teaching artist, she is a specialist storytelling lecturer for tertiary level programmes in Communications Studies, Arts Management, Expressive Arts and Performing Arts. Known for her site-specific storytelling experiences, she enjoys working with museums, galleries and cultural institutions.
(Photo by Zane Lee)
See all sessions by Kamini Ramachandran ›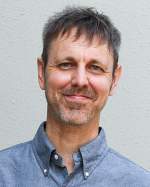 Neil Humphreys (Singapore)
Neil is Singapore's best-selling author, writing 26 books and entertaining millions of readers across the world. For younger readers, he is best known as the funny author of the Princess Incognito series and the Abbie Rose and the Magic Suitcase collection of children's books. A popular writer across all media, Neil co-wrote the children's TV series – Mind Blown! – for MediaCorp in 2021. A qualified public speaker, he also gives talks, lectures and workshops on reading, writing, journalism and risk-taking at kindergartens, schools and universities.
See all sessions by Neil Humphreys ›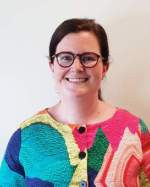 Moderator

Kim Beeman (Singapore)

Kim Beeman is Head of the Senior Library at Tanglin Trust School in Singapore. She has previously worked as a teacher-librarian at independent schools in Bangkok and New York City, and was a cookbook librarian in New York City for many years. Kim has a Masters of Library and Information Science from University of Wisconsin-Milwaukee.

See all sessions by Kim Beeman ›
All programme dates and times are subject to change and existing COVID measures.
* : Pre-registration is required for in-person events. Seats are allocated on a first-come, first-served basis.