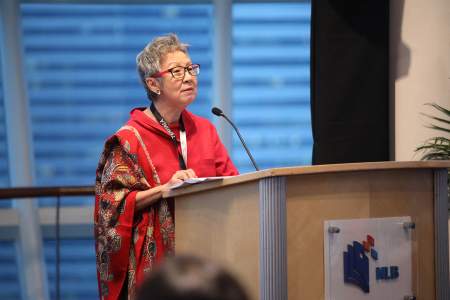 2018 Children's Literature Lecture - Nurturing Roots of Self & Culture in Our Children Through Stories About Us by Suchen Christine Lim
AFCC lectures are conducted by experts in the field of children and young adult literature.
Lectures are accessible with the festival pass. If you do not possess the festival pass for the day of the lecture, you can purchase and register the ticket separately. Ticketing links are provided in the session synopses below.
You can visit this page to find out how you can access the programmes. VOD sessions will be available from the day after the event to 30 June 2021, 2359 (GMT 0800).
27 May (Thursday)

•

Reimagine
28 May (Friday)

•

Rebuild
29 May (Saturday)

•

Rebuild
30 May (Sunday)

•

Reignite