AFCC 2021 (27-30 May)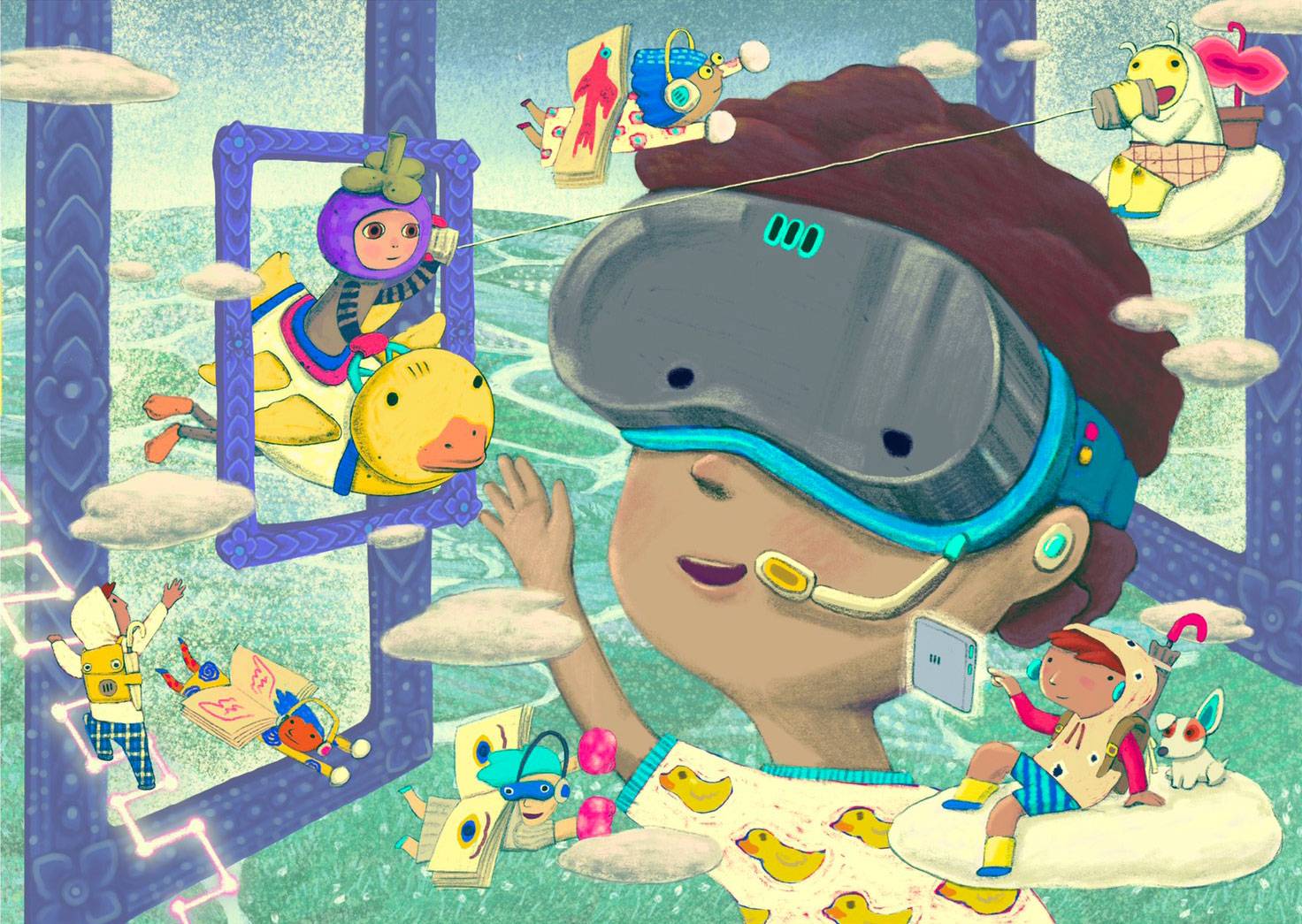 AFCC 2021 key visual by Kampanart Sangsorn
AFCC 2021: Reimagine. Rebuild. Reignite.
AFCC 2021 returned to its original window of May this year, taking place from 27 May to 5 June. Presenting a format of fully online programmes, the 12th edition of AFCC celebrated the theme "Reimagine. Rebuild. Reignite.", where we invited participants to discover the future of content and uncover new possibilities at AFCC 2021.
AFCC 2021 is proud to showcase Thailand as the Country of Focus. The festival commissioned the award-winning Thai illustrator Kampanart Sangsorn to create the key visual for the 2021 festival.
About AFCC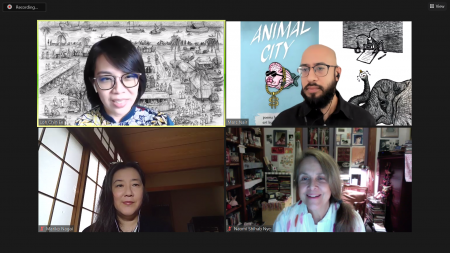 AFCC 2020—"The Power of Poetry"(feat. clockwise from top left) Dr Loh Chin Ee, Marc Nair, Naomi Shihab Nye and Mariko Nagai)
AFCC is the leading festival in Asia focusing on children's books and stories and young adult (YA) fiction. Targeted at writers, illustrators, translators, publishers, parents, educators and media producers, this unique festival offers a series of exciting panel discussions, workshops, author talks, masterclasses, pitching sessions, and networking events. AFCC promotes the creation and appreciation of quality children's literature and YA with a focus on Asian themes. Since its establishment in 2010, AFCC has grown to become a key literary event in the region, attracting many local and international speakers, as well as thousands of delegates and participants.
The Country of Focus for AFCC 2021 is Thailand. Thai illustrator Kampanart Sangsorn, the winner of the ASEAN Illustration Contest, was commissioned by AFCC to design the key visual for 2021's festival. The festival has spotlighted eight countries of focus in previous years: China, India, Indonesia, Japan, Malaysia, the Philippines, Myanmar and Singapore.
AFCC 2021 Programme Booklet
See You at AFCC 2022!
AFCC 2022 will take place from 26-29 May 2022!
See you there!