Welcome to the 12th edition of AFCC! Please refer to the following instructions to access the digital festival.
You would have received a confirmation email from Eventbrite after buying the festival pass. From this email, you can log on to Eventbrite or register for an account to activate your AFCC ticket.
You can contact us at [email protected] if you encounter any issues. Have a wonderful time at AFCC 2021!
How to catch the sessions on the actual day:
i) Log in to your Eventbrite account.
ii) At the top right of the page, click the drop down menu and select Tickets.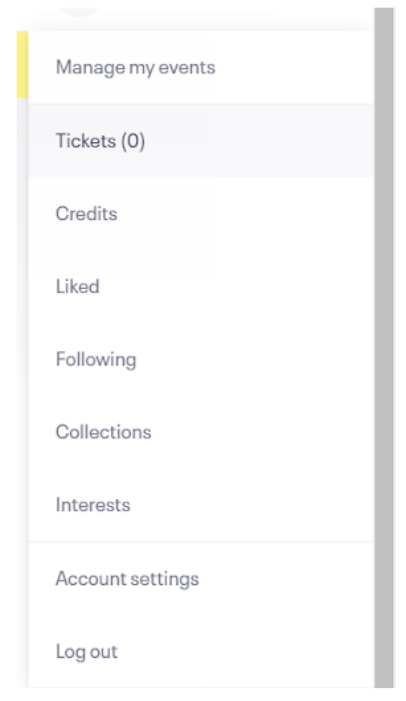 iii) Select your AFCC Ticket. Your ticket will be located in the portion outlined in red below: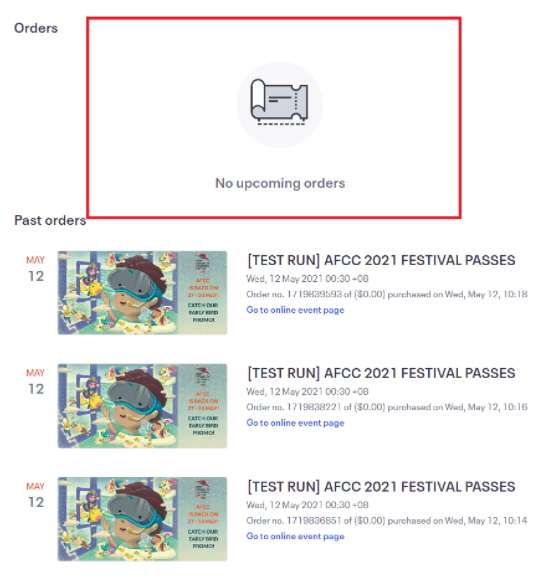 iv) You can now catch all the live sessions of the actual day by clicking on the button at the bottom right of each listing. The sessions will premiere at the scheduled time. Enjoy!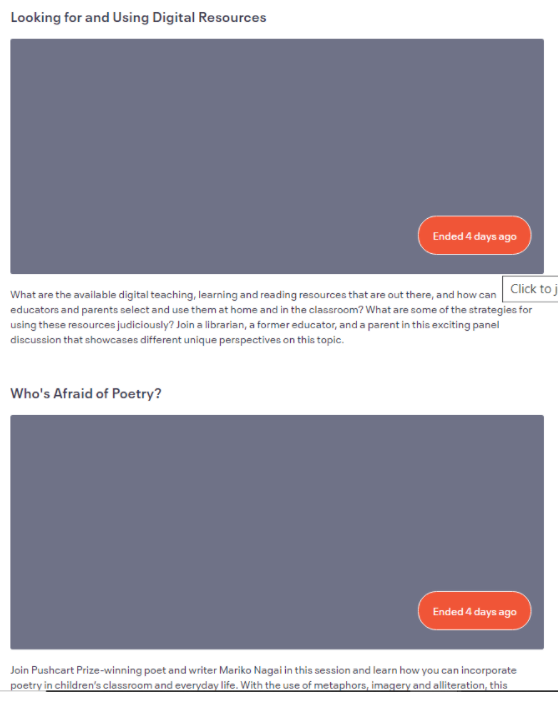 v) After the end of each day, all the sessions will be moved and made available on Video-on-Demand (VOD) on the AFCC website. See next section.
How to watch Video-on-Demand (VOD) sessions:
You can now catch up on sessions that you have missed during the festival or rewatch some of them via VOD. All the recorded sessions will be available until 30 June 2021, 2359, GMT +0800.
i) Go to the AFCC Programmes page.
ii) Choose the session that you want to watch, and click on the "Watch this Session/Get Downloads" button. Eg: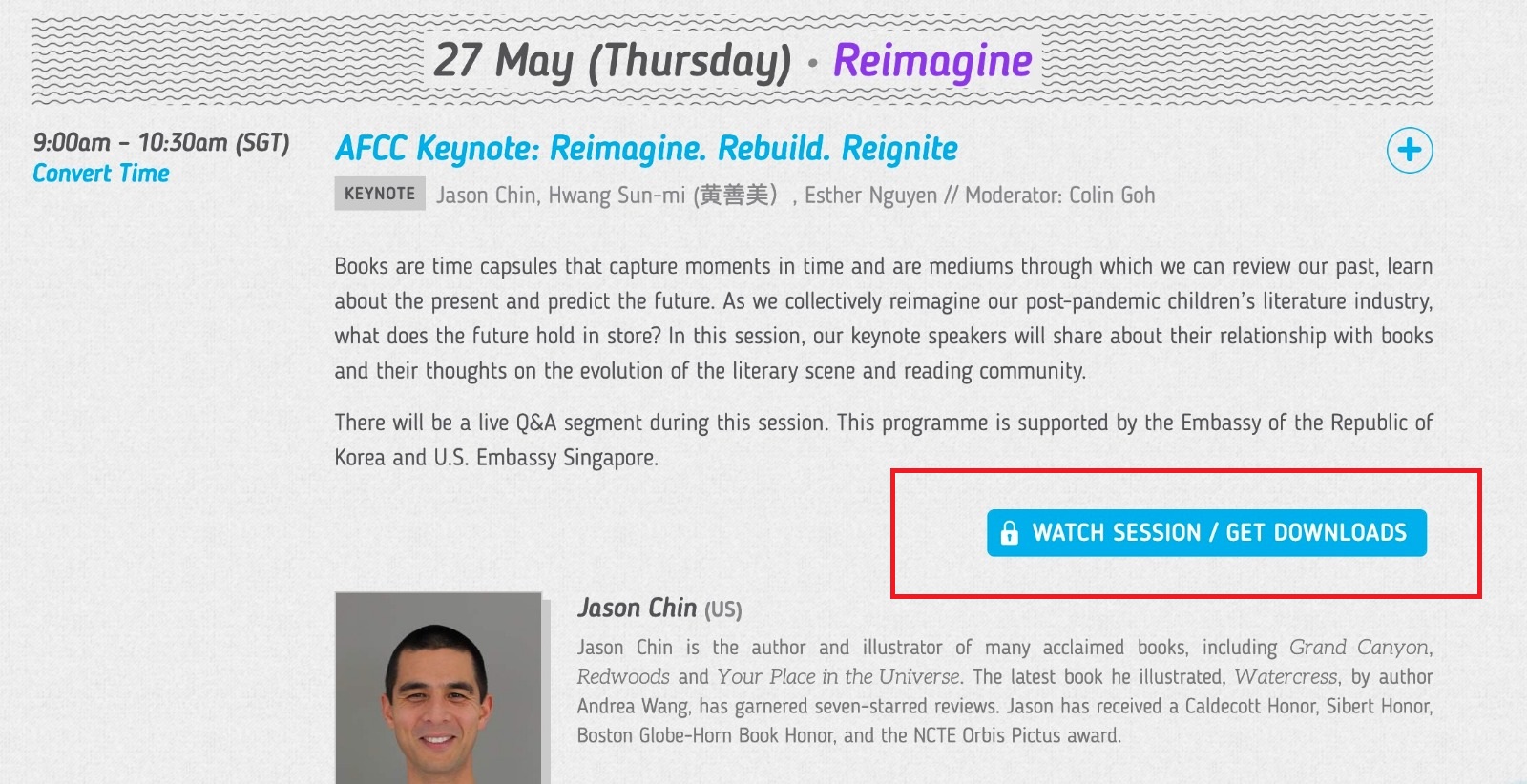 iii) You will be prompted to log in. Select your pass type and enter the password that was sent to you in the Eventbrite confirmation email.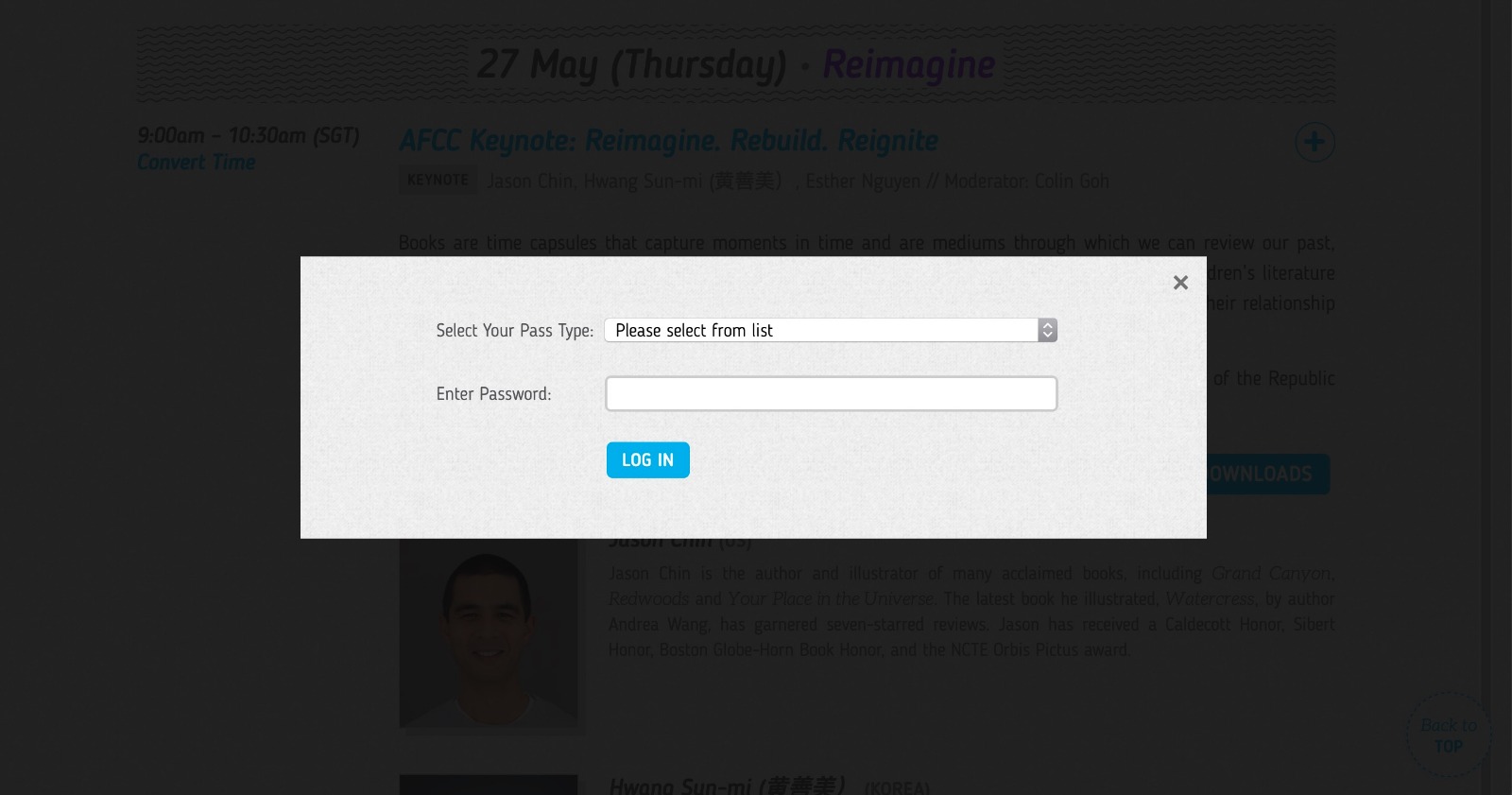 iv) Voilà! You can now watch the session and download related materials, if any.