Book Talks and Poem Recital
The Asian Festival of Children's Content (AFCC) provides a platform for speakers and participants to be a part of AFCC's programmes to support and grow the awareness of quality Asian publications and programmes for children.
You can now register for the Book Talks in the links provided below.
27 May (Thursday) •

Reimagine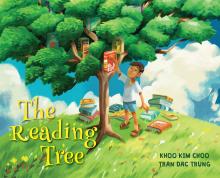 27 May // 3:15PM – 3:45PM
Speaker: Dr. Khoo Kim Choo // Moderator: Doretta
Join author Dr Khoo Kim Choo, for the book launch of her newly released, The Reading Tree.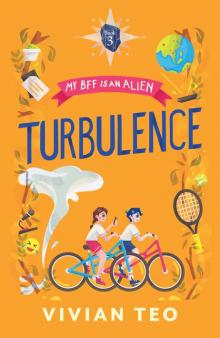 27 May // 5:45PM – 6:15PM
Speaker: Vivian Teo // Moderator: Doretta
Join the author of the popular My BFF Is an Alien series, Vivian Teo, as she launches her newest addition to the series: My BFF Is an Alien: Turbulence.
28 May (Friday) •

Rebuild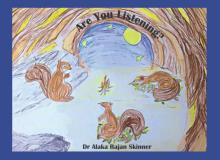 28 May // 12:30PM – 1:00PM
Speaker: Dr Alaka Rajan Skinner
A bedtime tale for the young and young-at-heart, 'Are You Listening?' is a visually striking, read-aloud story in rhyme with a powerful message about sustainability, the web of life, empathy and reimagining our relationship with nature and each other. This moving story has been featured on BBC Radio as well as Greenpeace Storytelling. In a maze of tunnels in a magical forest, Grandfather Squirrel tells his two grandchildren the story of the smartest animal ever to exist - human beings. When the wisdom of the adults threatens to lead to disaster and human extinction, the question is, "Can anyone save human beings from themselves?"
29 May (Saturday) •

Rebuild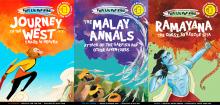 29 May // 5:15PM – 5:45PM
Speakers: Hidayah Amin, Low Ying Ping, Mallika Naguran // Moderator: Dr Jo-Ann Shek
In this session, Dr Jo-Ann Shek, lecturer of English Language and Literature at the National Institute of Education, will be speaking to award-winning authors, Hidayah Amin, Low Ying Ping and Mallika Naguran about their journey to adapt and re-tell classics to a new generation of children. Find out how they found creative ways to pick the best stories from long classics, played with characterisation and created a brand new series of fun popular literature for young readers
30 May (Sunday) •

Reignite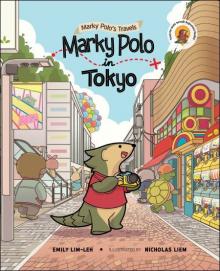 30 May // 1:45PM – 2:15PM
Speakers: Emily Lim-Leh, Nicholas Liem // Moderator: Hwee Goh
The pandemic has halted many travel plans, but there are still many opportunities for children to be inspired to travel and learn about new places and cultures. How do you keep children interested about other cultures through a kids' travel book series with Augmented Reality? Why is this all the more important now with the pandemic? Find out in this session as the speakers discuss the importance of Asian settings and related Asian characters.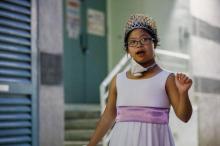 30 May // 2:30PM – 3:00PM
Speaker: Jo Devadason
The Moon Princess was part of an installation by Jo Devadason, a poet with Down's Syndrom, called Poetree - a collection of Devadason's poems that reflect her love for books, imaginary play and self-expression. Take a step into Devadason's world that is painted in tomato red, lemon yellow and twilight blue and where the moon princess resides. A live recitation of the poems was presented in Propose-A-Parklet 2020, and also inspired a dance by Diverse Abilities Dance Collective (DADC) in a choreography by Liz Lea (Australia) titled Moon Shadow, as part of Speaking With Hands 2019.