Hedwig Anuar Children's Book Award 2022
Notice:
​​​​​​​Submissions for the 2022 HABA have closed.
The Hedwig Anuar Children's Book Award (HABA) is presented biennially to an outstanding Singapore children's book.

RULES AND REGULATIONS:
OBJECTIVES
ELIGIBILITY
SUBJECT AND THEME
LANGUAGE
ORIGINALITY
JUDGING AND SELECTION
JUDGING CRITERIA
SHORTLIST AND AWARD CEREMONY
THE AWARD
PUBLICITY AND PROMOTION
SUBMISSIONS
CLOSING DATE
ENQUIRIES
To recognise outstanding published works by Singapore writers and illustrators
To encourage the publication of quality children's books in Singapore
Should the book be in English translation, the award will be shared equally between the author, illustrator, and translator.

The award is open to all Singapore citizens and Permanent Residents. For books with multiple creators, at least one of the creators (writer, illustrator, translator), must be a Singapore citizen or Permanent Resident.

Books published for general commercial release from 1 January 2020 to 31 December 2021 are eligible for this award. For translated books, the translation must be published within the aforementioned time frame.

The award is given to published books. We accept submissions in different genres, including fiction and nonfiction. The award will be given to the best book selected by the judges in each category.


PICTURE BOOKS
A book containing illustrations and/or words that present a coherent narrative structure. The book should contain less than 700 words and be no more than 40 pages long.

MIDDLE GRADE BOOKS
A book for middle grade readers from 8 to 15 years that may or may not contain illustrations.


Entries submitted can either be published in Singapore or abroad, but must fall between the specified period of publication from 1 January 2020 to 31 December 2021.

Reprints and reissues from previous years are not eligible.
Entries may be on any subject or theme.

Entries must be published in English, including translated works, Where appropriate in content, the usage of words or phrases in another language is acceptable.

Each entry must be an original work done by the creator(s).

A panel of three judges will be appointed by the Singapore Book Council (SBC) to assess the entries in both categories.
The decision of the judges is final and binding. No correspondence in relation to the judges' decision will be entertained.
SBC reserves the right to not award a prize should the entries fail, in the judges' opinion, to meet the expected standard.

The Hedwig Anuar Children's Book Award is given to a book of outstanding literary value that demonstrates insight into the world of children and young people. Entries are judged based on the following criteria:
a) originality
b) use of language
c) a well-constructed plot
d) consistent and convincing characters
e) engaging synergy of text and illustration (particularly for picture books)
f) overall aesthetic qualities of the book
g) impact on readers

Books belonging to a series are eligible for submission. However, the entry will be judged based on its own merit, separate from its role and relation to other books in the series.

SBC will announce the shortlist of books considered for the Hedwig Anuar Children's Book Award in April 2022. Shortlisted candidates will be invited to attend the award ceremony which will take place during the 2022 Asian Festival of Children's Content (26 - 29 May).

The Hedwig Anuar Children's Book Award carries a cash prize of S$3,000 each for the winning entry in the picture book and middle grade category.
In the event there are multiple creators for the winning entry, the prize money will be split equally betwen the creators.
Pre-award Promotion
SBC will work with closely with publishers and creators to promote the shortlisted books. The creators of the shortlisted books should make themselves available for pre-award publicity campaigns as and when required. The creators agree to comply with all reasonable instructions and requests which SBC may stipulate as needed for the purposes of the award.

Post-Award Promotion
The publisher, along with the writer/illustrator/translator of the winning entry should continue to promote the book after the award ceremony (via book events, media interviews, author talks/workshops etc.) Publishers and distributors of the winning entries must ensure that books supplied to bookstores carry the HABA logo. An appropriate reference on the book jacket should be included for subsequent reprint(s).

All submissions must be done via the online form: haba2022submissions.paperform.co
The submissions can be done by either the creator (author/illustrator/translator) or publisher.
Applicants may submit more than one title for the award, provided that the books are different and not variations of the same work.
Four (4) hardcopies of each book should accompany each online submission. One (1) copy of each book will be sent to each judge and will be retained by them. The remaining copy will be retained by SBC for display and promotional purposes. SBC will not be held responsible for any books that are lost or damaged in transit.
IMPORTANT: Due to the current Work-From-Home as default measures, the SBC office may not be open on certain days to receive deliveries. Before arranging for delivery of the books, please email Ms Caroline Wan ([email protected]) to coordinate on the receiving of the package.

The books should be sent to the following address:

Singapore Book Council
Goodman Arts Centre, 90 Goodman Road,
Blk E #03-32, Singapore 439053
ATTN: HABA 2022

Submissions not accompanied by hardcopies of the books will be considered incomplete and disqualified from judging. Please include a printout of your submission confirmation email with the hardcopies of the books. The books should reach SBC latest by 5 November 2021.
Late or incomplete submissions will be disqualified.

The closing date for submissions via the online form is 29 October 2021, 2359h (SGT).

For more information, please contact [email protected] with the subject "AFCC 2022 HABA Enquiry".

About Mrs Hedwig Anuar
Mrs Hedwig Anuar was the first Singaporean Director of the National Library of Singapore, a position she held from 1960 until her retirement in 1988. She put in place the foundations of the modern library system in Singapore and made contributions to all aspects of library work. This award recognises her outstanding contribution to children's librarianship and the promotion of books and reading for children.
View past HABA winners here.
HABA 2022 Judges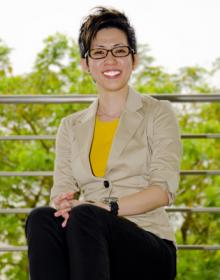 Donna Lim
Dr Donna Lim is a lecturer with the National Institute of Education, Nanyang Technological University, Singapore. She specialises in primary English Language methodology. Her interest area is in developing literacy with a focus on teaching writing. She has considerable teaching experience with young learners and finds it fulfilling to work with fellow educators to enhance EL teaching and learning. Dr Lim serves as the Chief Judge for HABA 2022.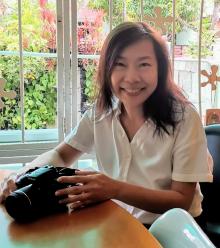 Adeline Foo
An adjunct lecturer, Adeline Foo has 28 books published in Asia. 10 of her books were Singapore's best-selling children's titles in a ten-year-run. Currently, Adeline is an independent TV researcher-scriptwriter, with five original TV productions. Adeline holds an MFA from NYU Tisch School of the Arts and has also written non-fiction for adults. Adeline is best-known for the successful Diary of Amos Lee series of children's books, which has been adapted for television.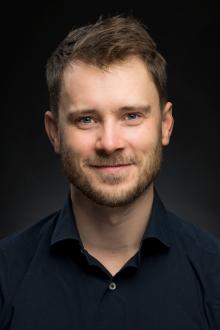 Sydney Smith
Sydney Smith is the award-winning author and illustrator of Small in the City as well as the illustrator of I Talk Like a River by Jordan Scott, Town Is by the Sea by Joanne Schwartz, Sidewalk Flowers by JonArno Lawson, The White Cat and the Monk by Jo Ellen Bogart, among others. Sydney has received multiple awards including four consecutive New York Times Best Illustrated Children's Books Awards, two Kate Greenaway Awards and is nominated for the Hans Christian Andersen Award.
Photo by Steve Farmer.