The Country of Focus is one of the signature programmes of AFCC. The festival has spotlighted eight countries in the previous years, through the AFCC Country of Focus (COF).
This year, we are proud to showcase Thailand as our Country of Focus (COF).
COF Thailand aims to showcase the best of children's literature and young adult (YA) books and writers from Thailand, and to provide insights into the children's books industry in Thailand, while promoting cross-cultural understanding and encouraging book collaborations between Singapore and Thailand.
Co-organised with the Publishers and Booksellers Association of Thailand (PUBAT), COF: Thailand features Thai writers, illustrators and publishers in a series of talks, panel discussions and workshops. Notable Thai illustrators are also part of a special section of the annual Book Illustrators Gallery (BIG), reflecting the diversity and artistry of their works.
AFCC has likewise commissioned award-winning Thai illustrator Kampanart Sangsorn to create the AFCC 2021 key visual.
An AFCC Festival Pass gives you full access to COF: Thailand sessions.
You can visit this page to find out how you can access the programmes. VOD sessions will be available from the day after the event to 30 June 2021, 2359 (GMT 0800).
AFCC Co-translation Project
To cap off the collaboration, AFCC will be translating and co-publishing selected children's books from both Thailand and Singapore to make them available to the children in each country as part of a Co-Translation Project, in partnership with PUBAT.
This project will involve the translation and publication of selected children's books from both Thailand and Singapore, which will be made available to the children in each country. Two children's book titles from each country will be selected and translated from Thai into English, and vice versa. The Project will be launched at AFCC, while the launch of the publications will be later in the year.
Copies of the books will be made available free to children in both countries in through their local reading initiatives. The project is exploring both printed and digital forms of the translated books to widen its reach.
Through this Co-Translation Project, children and parents from both countries will be exposed to the stories and characters in the books, thus gaining better cross-cultural understanding of our respective cultures.
This project is made possible with support from The Head Foundation.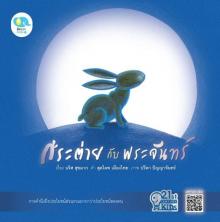 The Rabbit in the Moon
by Narit Sookmark / Illustrated by Preeda Punyachand
ISBN 978-616-541-238-4 / Published by Pelangi Publishing
This is the story of a little rabbit who searches for the missing moon, to bring back the light to everyone as before. The picture book lets children learn about the importance of the common good rather than their own.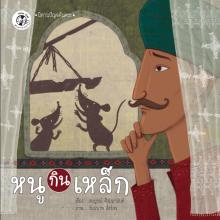 The Mice that ate the Old Iron Scales
Illustrated by Kampanart Sangsorn
ISBN: 978-616-227-978-2 / Published by Hello Kids
Naduk, a once rich merchant, fails in his business and leaves the city to find his fortune in a new land. All that he has left is a heavy iron beam, which he decides to ask his good friend, Laksman, to keep for him until he returns. Naduk soon becomes wealthy again and returns to the city, asking his friend for his iron beam. Laksman, instead returning the beam, says that mice ate the scales. Naduk then understood what was going on in Laksman's mind. In return, Naduk hid Laksman's son and told him that the hawk had swooped down and carried the boy off.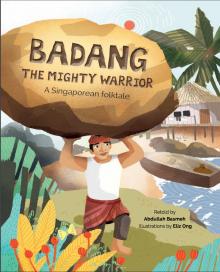 BADANG THE MIGHTY WARRIOR
Retold by Abdullah Basmeh / Adapted by Ruth Wan / Illustrated by Eliz Ong
ISBN 978-981-122-634-2 / Part of OUR FOLKTALES, published by World Scientific
Badang, a poor labourer, uses his wits to gain super strength and freedom from his master. The Raja of Singapura hears reports about this strongman, and summons Badang to his kingdom. With his quick mind and strength, Badang becomes legendary as the undefeatable royal warrior, defending his King and country's honour. Among his many challenges, Badang lifts a gigantic boulder, and hurls it to the mouth of the Singapore River.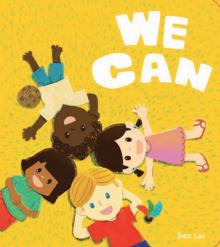 WE CAN
Written and Illustrated by Ben Lai
ISBN 978-981-117-938-9 / Published by Epiphany Arts
Join Ah Girl in her day-to-day interactions with her family and friends. Discover local culture and icons while exploring the many ways we can achieve more when we work and play with others. An illustrated glossary at the end of the book provides a perfect prompt for a search-and-find exploration of the previous pages.
27 May (Thursday)

•

Reimagine
29 May (Saturday)

•

Rebuild
30 May (Sunday)

•

Reignite