Book Illustrators Gallery 2021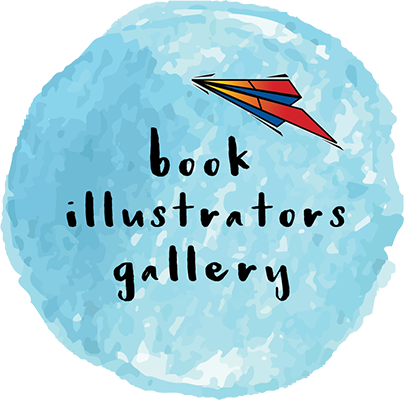 The Book Illustrators Gallery (BIG) offers a platform for the authors, publishers and the public to take notice of your illustrations.
BIG showcases the best picture book illustrations by illustrators and artists from Southeast Asia, those based in Asia and the global Asian diaspora.

Celebrating its 10th year, BIG returns this year at AFCC in its digital form, and will be available online for viewing from May 2021.
Submit your application via the online form here!
CALL FOR SUBMISSIONS
Who Can Apply:
Illustrators whose artwork have been featured in children's books, magazines, comics or graphic novels, both in print and digital, intended for youths and young readers, published between 1 October 2020 and 15 March 2021.

Illustrators should be of Asian descent, or are based in Asia or have illustrations dealing with or of Asian diaspora.

For illustrators below 18 years old, a signed consent letter from the parent or legal guardian should accompany the application.
Submission Guidelines:
Each applicant is allowed to submit a maximum of five (5) pieces of illustration, which may or may not come from the same publication. All submissions will be made via the official BIG 2021 Submission form.

Illustrations submitted to previous iterations of BIG will not be accepted.

Submissions must be in high resolution (at least 2000px) and as a thumbnail in jpeg (.jpg) format within the online BIG 2021 Submission Form. Illustrations must be saved into a single folder.

All illustrations must be individually labelled with the publication title that they are from and the month/year of its publication. For online publications, a screengrab of when the illustration was released must accompany each submission. Name the folder in the following format: BIG2021_[Applicant name] (e.g. BIG2021_Jane Tan). Compress the folder and upload it as a zipped (.zip) file in the submission form.

Do not send or post the original illustration(s) to Singapore Book Council (SBC). SBC will not be responsible for any loss or damage to the illustration(s).

Through the submission of the illustration(s) for BIG 2021, the applicant agrees to allow SBC to use a reproduction of the illustration(s) for the BIG exhibition online gallery and publicity of AFCC and Singapore Book Council, both online or in print.

The applicant agrees to be included in the online directory for BIG 2021, and allows SBC to exhibit their work for the duration of BIG 2021.

If selected, artists may be asked to submit additional information, including but not limited to, video footage and additional write-ups, for the online gallery.

The selection made by curators is final. SBC will not accommodate any enquiries regarding the selections made by its curators.
SBC strongly encourages artists whose illustrations have been selected to drive their own publicity to create awareness of the exhibition of their work. Artists will be informed by April 2021, if they have been selected for the exhibition. SBC reserves the right to disqualify entries that do not adhere to submission guidelines and parameters.
The deadline for submissions is 19 Mar 2021, 2359h (SGT).

For enquiries, please contact [email protected].
View previous BIG galleries here:
2020 Gallery 2019 Gallery 2018 Gallery 2017 Gallery 2016 Gallery 2015 Gallery 2014 Gallery