Enhance your knowledge and develop your skills by participating in our masterclasses.
Each masterclass session is ticketed individually.
AFCC Digital Pass holders enjoy a discount of 10% - 15% off regular prices for AFCC Masterclasses. Purchase an AFCC Digital Pass and receive the discount code in your confirmation email.
Past
| | |
| --- | --- |
| Date: | 2 October 2020 |
| Time: | 9:30am – 12:30pm (SGT) Convert Time |
| Platform: | Online via Zoom |
| Admission: | $40 (ticketing charges apply), available via Eventbrite |
Find out what it's like to work with an editor while learning tips for polishing your manuscript in this intensive masterclass by Joanna Cárdenas, Senior Editor at Kokila (Penguin Random House). She'll share insights on the author-editor relationship, discuss her editorial process, and facilitate a hands-on workshop to look at a project of your choice.
This interactive masterclass allows for one-to-one discussion of each participant's work. Participants will need to prepare a one-page sample text (e.g. the first page of a novel or a short picture book text) prior to the masterclass.
Notes:
Limited slots are available
Participants will need to prepare aone (1) page sample text of your work. The sample text can be from the first page of a novel or a short picture book text.
You may send us the document via email directly or save the above document in an online storage folder (e.g. Google Drive, Dropbox, OneDrive etc.) and send the link to

[email protected]

.
Do note that should we not receive the above material(s) prior to the commencement of the masterclass, SBC reserves the right to either cancel or release your slot.
Please note that your sample text will be shared with the rest of the other participants as part of the preparatory process for the interactive discussion within this session.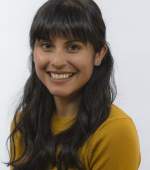 Joanna Cárdenas (US)
Joanna Cárdenas is Senior Editor at Kokila, an imprint of Penguin Random House. She has worked on many award-winning books including The First Rule of Punk by Celia C. Pérez as well as the highly-anticipated Stand Up, Yumi Chung! by Jessica Kim. She is on the steering committee for Latinx in Publishing, a non-profit organization that promotes literature by, for, and about Latino/a/x people. Joanna is also co-founder of the Representation Matters Mentor Program for aspiring editors of colour and was a Publishers Weekly Star Watch Honoree in 2015.
Find her on Twitter @joannananamc.
| | |
| --- | --- |
| Date: | 15 August 2020 |
| Time: | 2:00pm – 5:00pm (SGT) Convert Time |
| Platform: | Online via Zoom |
| Admission: | Complimentary for AFCC 2-Day and 2-Day+ Digital Pass holders |
Join instructors from the Australian Film Television and Radio School (AFTRS) in this virtual masterclass which will cover the skills needed to successfully pitch your stories to the screen marketplace.
This masterclass will cover the fundamentals of story and premise, to articulate the emotional impact of the project to your audience. Topics include creating the 3-minute pitch, meeting etiquette, performance, and pitch materials. Writers will learn how to pitch an existing work as a screen idea.
Up to six (6) attendees from this masterclass will be selected to present their pitches at AFCC's Media Critique session, in the presence of representatives from notable media companies. Participants will also receive extended guidance and coaching post-masterclass with one-on-one mentor sessions with the facilitators to prepare and refine their project presentation.
In this masterclass you will:
Learn about the pitch, project development and storytelling conventions
Explore the important function of how pitches operate socially and culturally
Examine approaches and strategies for preparing and executing the successful pitch
Learn how to incorporate feedback to fine-tune your professional skills in pitching.
By the end of the session, you will be able to:
Initiate a pitch for a proposed project and prepare collaterals
Present a pitch that will engage the listener emotionally
Understand how to adapt your pitch for various professional situations
Evaluate and respond to feedback to consolidate your professional pitching skills.
Important (Please take note of the following before registering for the masterclass) :
To participate in the masterclass, attendees must prepare and submit the following materials:
One-page Curriculum Vitae
One-page scripted scenes or outline from your book or manuscript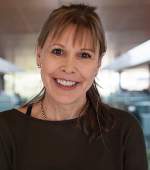 Pieter Aquilia (Australia)
Dr Pieter Aquilia is the Head of Screenwriting at the the Australian Film Television and Radio School (AFTRS). She is a scriptwriter, script editor and director, who has combined her creative practice with a career in academia. Formerly an Associate Dean and Associate Arts Professor for NYU Tisch School of the Arts Asia, she was also Associate Professor and Head of Program at UNSW Asia and University of Newcastle. Her research publications cover International Television Drama, the Globalization of Screen Education, Ethnic and Gender Representation on Screen, and the Media in Asia.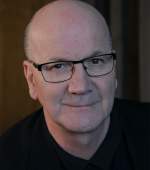 Peter Herbert (Australia)
Peter Herbert is a seasoned writer, producer and executive producer for many national and international companies, among them Crawford Productions, PBL Productions, Taffner Ramsay, Beyond International and Granada. He produced the inaugural Comedy Festival Charity Gala in 1992 and created The World Comedy Tour in 2000. He also produced the 34th Annual TV Week Logies, and has created or co-created a number of series, among them Skirts, The Comedy Sale! and The Big Wig for Sky1 in the UK. Working with Caroline Aherne of The Royle Family, he co-created, co-wrote and produced the BBC2 comedy series, Dossa and Joe.
Peter has taught at a number of universities in screen business, creative industries and producing. He is currently Head of Screen Business and Producing at the Australian Film Television and Radio School (AFTRS).