Children's books and reading vital during crisis, stress speakers at digital AFCC 2020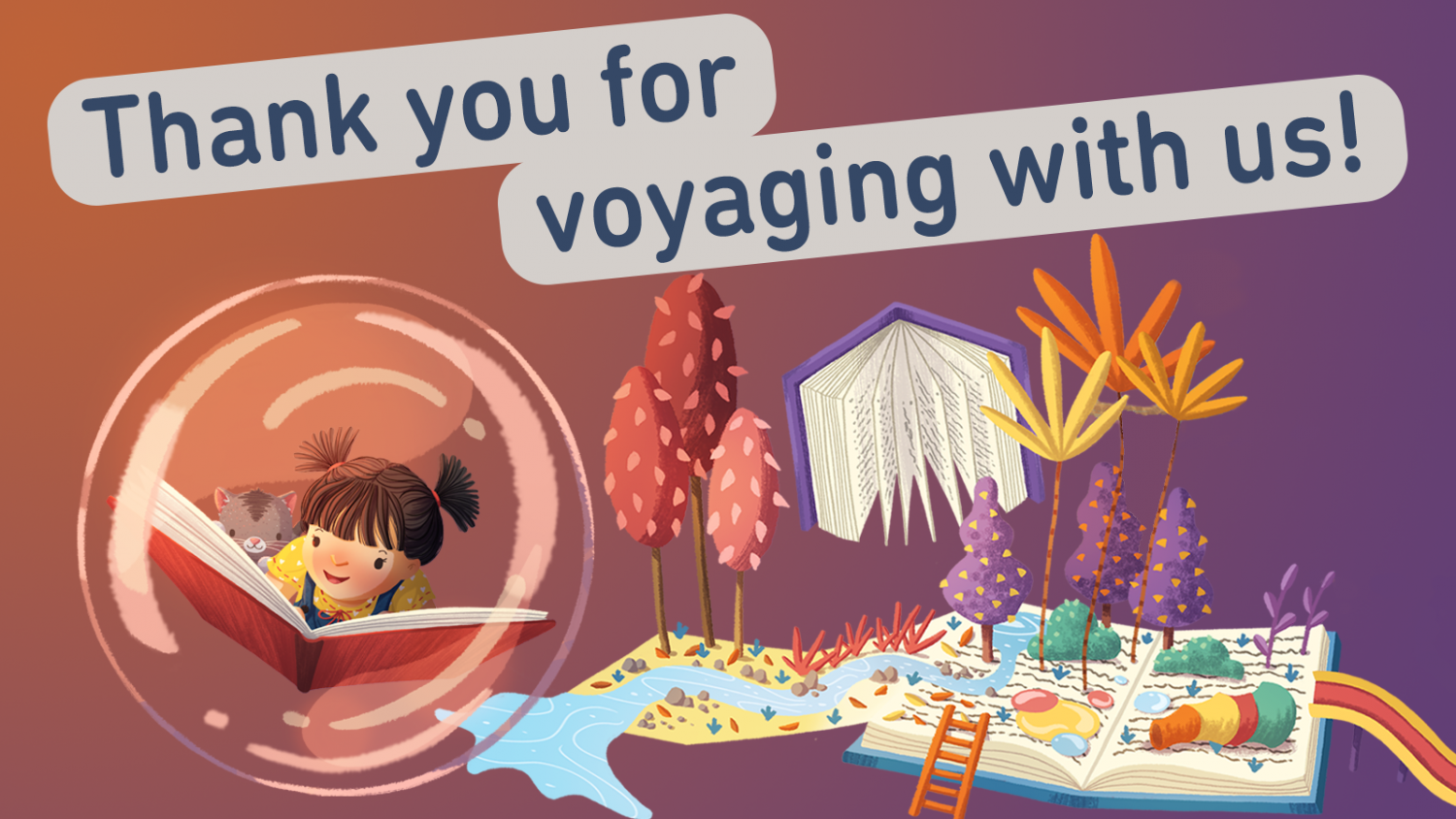 SINGAPORE, 7 October 2020 – The first-ever digital version of the Asian Festival of Children's Content (AFCC) concluded on Sunday 4 Oct with a strong message to parents and educators: Books and reading are vital for children during times of crisis. The annual festival drew more than 3,000 attendees to its various events held from 2–4 Oct.
At its closing ceremony, the biennial Hedwig Anuar Children's Book Award (HABA) was presented to Kelly and the Krumps, written by Ken Kwek and illustrated by Lolita Chiong. They both each won $3,000 in prize money and a special plaque.
Key topics discussed, trends during COVID-19
The festival opened with key issues faced by the children's book industry that has taken on increased relevance in the wake of the pandemic. The speakers of the second session, "Building Resilience in Children During Crisis", agreed that children are more discerning readers and consumers than they are given credit for. Tohby Riddle, a multi-award winning picture book creator highlighted humour as an important facet in helping children navigate the challenges of COVID-19 when creating picture books. "Good books can offer companionship to a child. Books should have humour, not [to be] full of jokes, but [as] an important trait to build resilience."
Speakers at AFCC also observed trends in publishing and literary consumption. Dexter Ong, the Head of Asia for global multiplatform entertainment company Wattpad shared that "I have seen writers re-create human connections through social media. I have seen many ways where people creatively establish that-- writers from different countries working together because technology has enabled people to build connections and I find that very endearing." He also shared that Wattpad experienced a significant increase in writers and readers on their platform, particularly in new genres like Covid romance. Associate publisher Kamolpaj Tosinthiti, who used to regularly organise book fairs like Book Expo Thailand, shared that consumer attitudes and the perceived value of ebooks and digital publications vis-à-vis physical books had repercussions on the publishing industry in Thailand. "In Thailand, people say that 'a physical book has a cost, but an ebook is free'. But they need to realise that [the value] is in the content and we are trying to get people to understand the intellectual and cultural investment in [all books]."
Comic books and poetry also surfaced as important mediums for developing children's literacy. Graphic novelist Remy Lai shared that "When kids discover they can read and understand a comic book it increases their confidence and it makes them more [compelled] to read", with Green Lantern: Legacy writer Minh Lê sharing that "The superhero stories that resonated the most to me were the ones where the superhumans were the most human.", and that a yardstick of a compelling superhero narrative is one where the story is as riveting without the superpowers of its characters. Mariko Nagai, an award-winning writer and professor of Japanese literature, started her segment of the session "The Power of Poetry" aptly by sharing children's poetry from Japan. This led fellow panelist and acclaimed poet Naomi Shihab Nye to profess that "Poetry is the magical language and children are the magical people."
HABA 2020 goes to Kelly and the Krumps
In a virtual awards ceremony that closed AFCC, the Hedwig Anuar Children's Book Award, named after pioneer librarian Hedwig Anuar, was given to Kelly and the Krumps. Illustrated by Lolita Chiong, the book was author Ken Kwek's second children's novel. The judges said the book "encompassed such a strong local flavour, yet maintaining a balance of international appeal", also praising Ken Kwek's "keen understanding of the local child's world and right from the start, connect[ing] with it, clearly weaving in the plight of the dreaded… Primary School Leaving Examinations." The judges also observed that "The overall design of the book has high interest appeal. It is eye-catching and of high quality. The cover itself draws you in with its quirky green and a string of enticing antics" and that Lolita Chiong provided "smatterings of tongue-in-cheek illustrations done in high quality."
"I am really happy and honoured... to be among so many wonderful writers and illustrators," said Ken in his acceptance speech. Lolita added: "Thank you Hedwig Anuar... I will do better for the future of Singapore children's books and illustrators."
The biennial HABA is given to an outstanding English children's book by Singaporean writer and illustrator.
AFCC Video-on-Demand
­Festival pass-holders will still be able to watch the recordings of the AFCC 2020 sessions for two weeks after the festival. For those who missed the festival, they will also be able to access the recordings video-on-demand. More information about the recordings will be available on the AFCC website afcc.com.sg in the coming days.
The next edition of AFCC is scheduled to take place from 27–30 May 2021. It will be presented as a hybrid festival with both digital and in-person sessions.
About AFCC 2020 AFCC Digital Symposium
7 OCTOBER 2020 - AFCC 2020: Children's books and reading vital during crisis
Previous Press Releases:
8 SEPTEMBER 2020 - HABA SHORTLIST ANNOUNCED
1 JULY 2020 - ASIAN FESTIVAL OF CHILDREN'S CONTENT (AFCC) GOES FULLY DIGITAL THIS YEAR
3 JUNE 2020 - FIRST-EVER ONLINE BOOK ILLUSTRATORS GALLERY (BIG) LAUNCHES IN JUNE: Initiative of AFCC Digital
23 MARCH 2020 - ASIAN FESTIVAL OF CHILDREN'S CONTENT (AFCC) POSTPONED to 3-4 OCTOBER 2020: Children's literary festival to prelude with Book Illustrators Gallery in May and host online sessions in response to COVID-19 virus


For media related enquiries, please contact:
Ethan Leong | [email protected] | +65 6342 5122