Book Launches
| | |
| --- | --- |
| Date: | 26 – 27 September 2020 |
| Platform: | Online |
| Admission: | Free |
The Asian Festival of Children's Content (AFCC) provides a platform for speakers and participants to be a part of AFCC's programmes to support and grow the awareness of quality Asian publications and programmes for children.
This year, AFCC holds its first virtual book launches, featuring 13 new titles from both local and regional authors and publishers. Catch the book launch sessions below!
26 SEP // 11:30aM – 12:30PM
Just a Little Mynah
Author: Evelyn Sue Wong
Illustrator: Dhanendra Poedjono
Little Mynah wishes she was not so ordinary. But when her friend, the magnificent Heron, gets into trouble she flies into action and discovers that even ordinary little birds can do extraordinary things. This is the first multilingual picture book in a series to be published by Epigram Books that introduces preschoolers and early primary kids to the diverse languages and cultures of Singapore.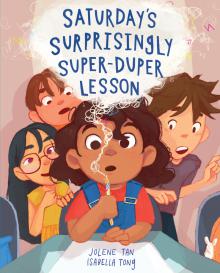 26 SEP // 11:30aM – 12:30PM
Saturday's Surprisingly Super-Duper Lesson
Author: Jolene Tan
Illustrator: Isabella Tong
It's a lovely Saturday morning and Aish would rather be riding her bicycle than doing maths sums in a classroom. But when Aish's doodles come to life, Saturday's lesson doesn't seem so boring after all.
26 SEP // 1:00PM – 2:00PM
That's It, Pancit!
Author: Patricia Celina Ngo
Illustrator: Rebecca V. Yu
Lily loves being Chinese and Filipino. It means she can have two of everything! She has two names, two languages, and even two birthdays! But when she is asked if she's just Chinese or Filipino, how will she ever choose between the two?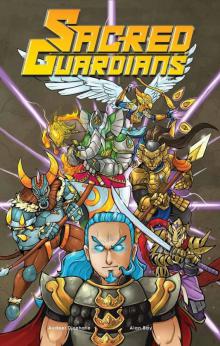 26 SEP // 2:30PM – 3:30PM
Sacred Guardians
Author: Aydeel Djoeharie
Illustrator: Alan Bay
Editor: Viency Lee
A sudden invasion by a powerful demon from another realm threatens ancient Southeast Asia and the whole world. Dev, a mythical and immortal being from the island of Tumasik, must now race against time to gather the five chosen by the Sacred Guardian Spirits in order to fight this terrifying threat.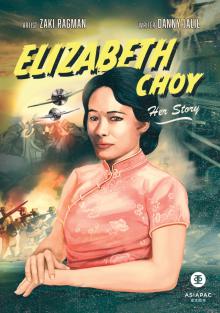 26 SEP // 2:30PM – 3:30PM
Elizabeth Choy: Her Story
Author: Danny Jalil
Illustrator: Zaki Ragman
The creators of Lieutenant Adnan and the Last Regiment are back with another history graphic novel based on war heroine Elizabeth Choy. Be awed by this moving story of an young woman who, with compassion and resolve, survived unimaginable horrors to become one of the most iconic heroes in history.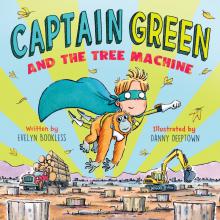 26 SEP // 4:00PM – 5:00PM
Captain Green and The Tree Machine
Author: Evelyn Bookless
Illustrator: Danny Deeptown
Captain Green is back and this time he's creating a gadget to help save the planet. As he fine-tunes his invention, disaster strikes. Hornbill's tree has been chopped down and there's tree trouble for Elephant and Orangutan too. Captain Green scrambles to finish his invention—a TREE MACHINE—and zooms to the rescue! ZAP! ZOOP! ZINK! Trees pop up everywhere until… BANG! Oh no! How will Captain Green save the animals now?

Download the activity sheet here!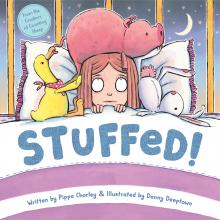 26 SEP // 4:00PM – 5:00PM
Stuffed!
Author: Pippa Chorley
Illustrator: Danny Deeptown
When Sam awakes to find her stuffed toys lying in every corner of her room, she is sure that they have had an argument in the night. Will she be able to help Hop, Pig and Fluff solve their squabbles so that everyone can get a good night's sleep? Join Sam and her soft, cuddly toys in this fun rhyming story as they try to resolve their differences and remain the best of friends.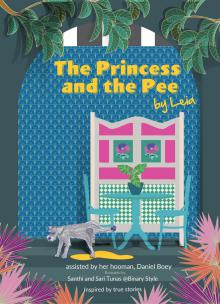 26 SEP // 4:00PM – 5:00PM
The Princess and the Pee
Author: Daniel Boey
Illustrator: Santhi and Sari Tunas
Sasha is a shy, sweet, dainty little dog with the most beautiful set of eyes who was afraid of everything. She was scared of loud noises and stuffed toys. She was even afraid of the soft comfy bed that her humans bought her. This is the tale of an ex-breeding dog, who had never experienced life in a home, who did not know what a bed, a toilet or a dining area was and how she was schooled by the princess Leia (herself an ex-breeding rescue) into the fairest lady who became the belle of the ball.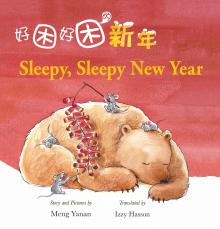 26 SEP // 7:00PM – 8:00PM
Sleepy, Sleepy New Year
Author & Illustrator: Meng Yanan
Translator: Izzy Hasson
Bao Bear has never heard of Chinese New Year. He decides to invite the Fox, Mouse and Bunny families together to learn more about this celebration. However, as the end of autumn nears and Bao Bear gets sleepier, can he stay awake to find out?
Join us for a special book launch featuring the winning entry for the 6th Bai Meigui Translation Competition, run annually by the Leeds Centre for New Chinese Writing, at the University of Leeds.co-organised with the Singapore Book Council.
Find out more about the competition here.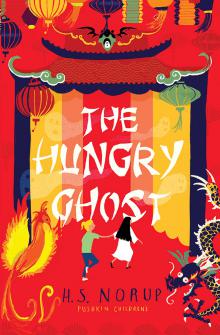 27 SEP // 1:00PM – 2:00PM
The Hungry Ghost
Author: H. S. Norup
Freja moves to Singapore during the hungry ghost festival month. When a mysterious girl appears in the garden, Freja tries to discover the girl's identity. Her search leads Freja to an old family mystery, one that must be unravelled to allow both girls to be freed from secrets long-buried.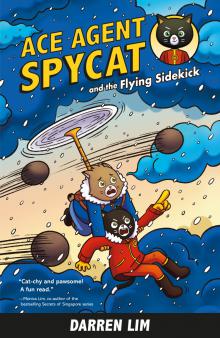 27 SEP // 2:30PM – 3:30PM
Ace Agent Spycat and the Flying Sidekick
Author: Darren Lim
Follow the FELINE agents as they jet off to Boracay to stop the villainous penguin king Blackwing from destroying the island. Ace Agent Spycat, a new action-packed adventure series, recounts the crime-fighting escapades of Spycat, a Singaporean agent extraordinaire, with the First Enforcement League for Inter-National Emergencies, better known as FELINE.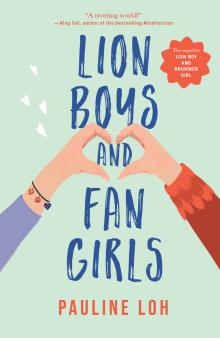 27 SEP // 2:30PM – 3:30PM
Lion Boys and Fan Girls
Author: Pauline Loh
Prome has taken over the popular Leopop group Lion Legends as the Principal Lion Head and big brother. Taking his new role very seriously, he decides to make a pact with his loyal lion partner Mercury to ban dating and concentrate on their careers. But their plans go awry when both meet two curious girls with strong personalities.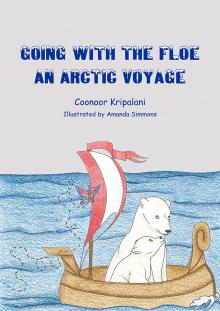 27 SEP // 4:00PM – 5:00PM
Going with the Floe: An Arctic Voyage
Author: Coonoor Kripalani
Illustrator: Amanda Simmons
A Polar Bear cub is swept off on an ice floe. Titli helps Mother Polar Bear to give chase to the ice floe. Along the way, they seek help from other Arctic animals to guide them. The waves reveal unique features of these animals. Join Titli on this exciting Arctic Voyage. Will Mother Polar Bear find her cub?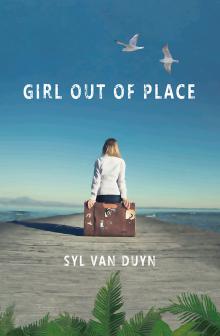 27 SEP // 5:30PM – 6:30PM
Girl Out of Place
Author: Syl van Duyn
Java, 1945: Nell, 15, is released from a Japanese internment camp and searches for her father. She goes first to Singapore then to Australia. Although the boy she meets, Tim, may well be the love of her life, her father sends her to Holland. Will she ever see Tim again?
Watch the book trailer and teaser video.