Fabulous, Feisty, Female: The Impact of Female Illustrators of Asia
Essay
by Bijal Vachharajani, Editor (Pratham Books/Storyweaver)

Asian female illustrators play a significant role in shaping the literary landscape in children's books. One of the most amazing things about the children's book industry, especially in Asia, is how it's led by women — whether it's editors, art directors, authors, or illustrators. And it has created a vibrant, dynamic space for experimentation, cutting-edge explorations and narratives.
Similarly, with the Own Voices and We Need Diverse Books movements sweeping the world—a belated yet welcome move—there has been a sunny spotlight on creators from Asia, creating space for more voices and amplifying them. Further, with the publication of Good Night Stories for Rebel Girls by Elena Favilli and Francesca Cavallo in 2016, a veritable slew of women biographies cropped up across the world, leading to more space for creative expressions by women illustrators in non-fiction.
Spending the last few weeks immersed in works created by Asian women illustrators has been a learning experience that perhaps few classrooms can provide.
As Charlene Lai and I hopped aboard the curatorial calls with Carlo and the AFCC team, we got to see firsthand the work being done across Asia.
From senior artists to works by contemporary illustrators, the range was dazzling. Digital, hand-drawn, mixed-media, surreal, warm, fuzzy, contemporary, traditional, collages, linos, it is a testament to how evolved this industry and her people are. And that, there's such a diversity of work being published. It's exciting to see more illustrators becoming picture book makers, creating narrative-driven picture books.
I think, for me, the biggest challenge was narrowing down our choices with the staggering geographical and creative range that was in front of us. I am in awe of Charlene's work, and she presented so many wonderful artists, as did AFCC. While getting a chance to visit everyone's work, under a time constraint felt frantic, but also was so enriching.
The South Asia Scene
Closer home in India, I am thrilled to see Priya Kuriyan's work as part of this fabulous gallery. One of my favourite books by her is the pathbreaking wordless Ammachis' Glasses.
Published by Tulika Books, Kuriyan's book is steeped in humour and detail. Every re-read reveals some delightful feature that you may have missed or makes you appreciate the little nuances that have been added. Whether it's the bewildered faces of the family members, the furniture and photographs in the house, or the ubiquitous crow in the background, it all adds to the reading experience.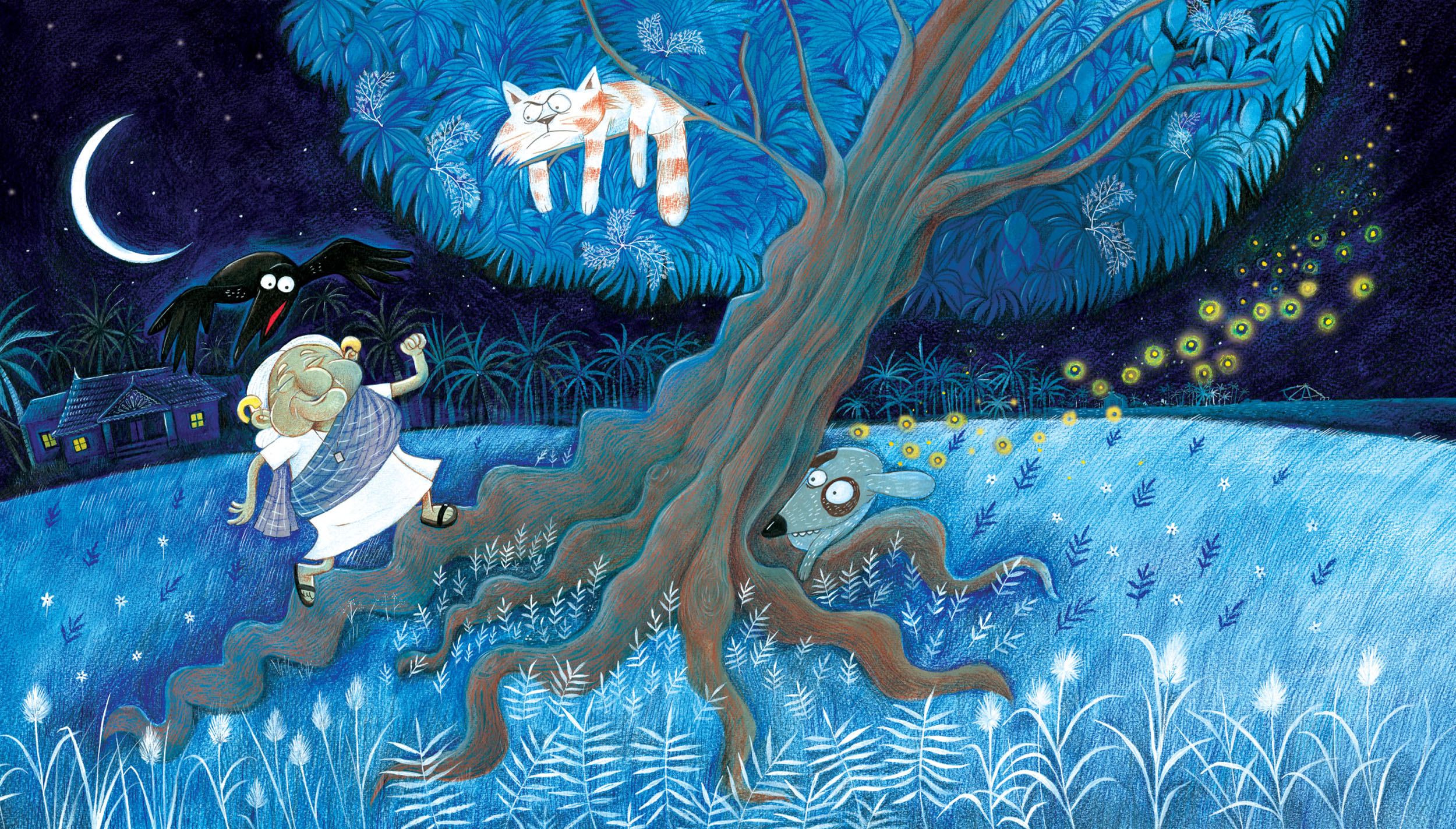 More recently, she has published two books with Pratham Books, Beauty Is Missing and Sweet Memories of Gutar Goo. I had the opportunity to work on them as a commissioning editor.
What is amazing is the kind of empathy, humour and stories that are part of these books. While Beauty is a celebration of the local, it's a tongue-in-cheek mystery that weaves in themes of animal compassion. Gutar Goo celebrates the coming-of-age of a pigeon, but is actually a story of identity and belonging.
In fact, it's telling that one of the most prestigious illustration awards in India, The Big Little Book Award, has mostly gone to women illustrators, including Kuriyan.
The Global Impact of Female Illustrators
Celebrating women illustrators, for me, also means championing books and characters that depart from traditional roles and gender biases.
Gender representation in children's literature has been researched and discussed extensively. Evidence shows that historically children literature can reinforce gender biases—for instance, books with significantly more male protagonists, even when they feature animals, portray both females and males within their traditional gender roles, and narratives that are riddled with gender stereotypes.
When it comes to understanding gender equality, empowerment and social justice, children's literature can be a driving force for change and to promote the voice and agency of women and girls.
Through their work, illustrators are seeking equal voices for all genders, and giving space to democratic themes free of stereotypes, that champion nature and foster social and emotional learning. Women illustrators become a catalyst for that change.
Bijal Vachharajani is a curator of the BIG Female Illustrators of Asia Gallery and will be part of the panel Environmental Advocacy in Children's Books at AFCC 2022. Read more about the curators' insights on the impact and influence of female illustrators in this essay by Charlene Lai 賴嘉綾, Book Reviewer & Blogger.
BIG Female Illustrators of Asia Gallery Bijal Vachharajani's Panel
---
About Bijal Vachharajani
When Bijal is not reading a children's book, she's writing or editing one. As a commissioning editor at Pratham Books, she works with a team that dreams up picture books. As an author, her planet-friendly books include A Cloud Called Bhura, Savi and the Memory Keeper, and Kitten Trouble. She is a certified climate worrier.