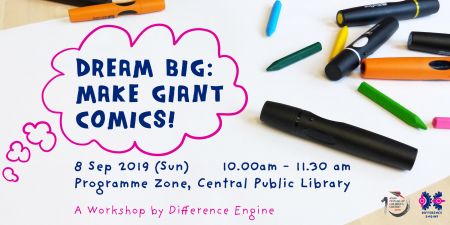 Can't get enough of AFCC? Join us for fringe activities that you and your family can enjoy!
From readings to literary trails to hands-on workshops, AFCC Fringe brings you all-new engaging sessions to ensure that your AFCC experience is always happening! AFCC Fringe comprises a range of activities hosted by our special guests.
Please note that these events are ticketed separately from AFCC Festival Passes.