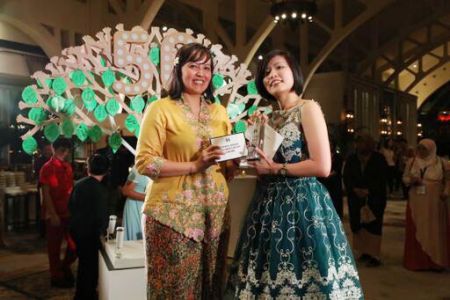 2018 Hedwig Anuar Children's Book Award Winner, Xie Shi Min (Singapore)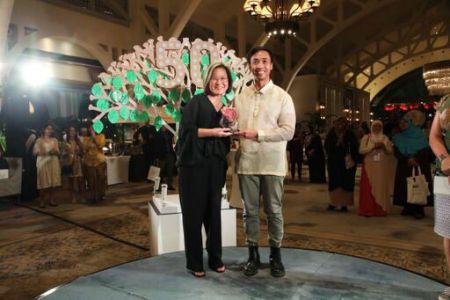 2018 Scholastic Asian Book Award Winner, Joel Donato Ching Jacob (Philippines)
In conjunction with AFCC, Singapore Book Council (SBC) presents several awards such as the Scholastic Asian Book Award (SABA), Scholastic Picture Book Award (SPBA) and the Hedwig Anuar Children's Book Award (HABA) to highlight current literary talents and discover new ones.
Scholastic Picture Book Award 2019
The Scholastic Picture Book Award (SPBA) is a joint initiative between Singapore Book Council (SBC) and Scholastic Asia. The award is presented biennially to an outstanding unpublished picture book with distinct Asian themes by a writer and illustrator team of Asian descent living in Asia. SPBA aims to:
To foster the creation of picture books with Asian content, by Asian writers and illustrators.
To promote public awareness of and interest in picture books with Asian content.
To recognise and award a prize to an excellent picture book with Asian content.
This year, SBC will present the Scholastic Picture Book Award at Celebrating Our Stars (5 Sep), during AFCC.
SPBA Judges 2019
Charlene Lai

Charlene Lai has been a picture book blogger since 2006. She has previously curated an exhibition, The Craft of Picture Books. Everything she does is affiliated with picture books reading and picture book art. In 2017, Charlene was honoured by Scholastic Asia as a Picture Book Ambassador.

Naomi Kojima

Naomi Kojima lives in Tokyo and is an author and illustrator of picture books. Her picture books have been published in the U.S., Japan, France and Sweden and have been selected in the American Institute of Graphic Arts Book Show and the Bank Street College of Education Best Children's Books of the Year.

Patrick Yee

With 180 books to his credit, Patrick Yee is one of Singapore's leading illustrators. In 2016, he received The Most Prolific Illustrator award from the Singapore Book of Records. His works include the Lee Kwan Yew and Rosie Rabbit series, the latter translated into eight languages. Patrick also lectures at various tertiary institutions and teaches Art Therapy to special needs children.
SPBA 2019 Results
The Girl on the Roof and the Boy on the Beach (Winner)
Vu Thuy Ngoc Ha, Vietnam
Orang & Hutan (1st Runner-up)
Joo Hong Low, Singapore
My Grandfather's Rojak (2nd Runner-up)
Emily Lim and Alycia Teo, Singapore
Let's Try Planting Flowers
Nayong Lim, South Korea
My Grandmother's Yellow Goat
Şafak Okdemir, Turkey
Nimboda
Ishan Trivedi, India
Pahiyas; Planting Rainbow Seeds
Eugene Evasco and Joffrey Zamora Atienza, Phillipines