Info for Overseas Delegates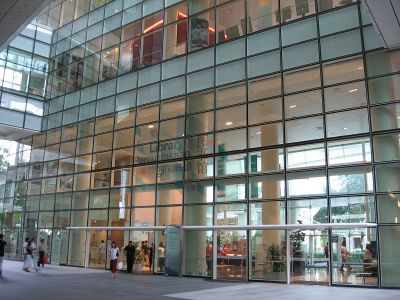 Singapore National Library Building, host to AFCC 2019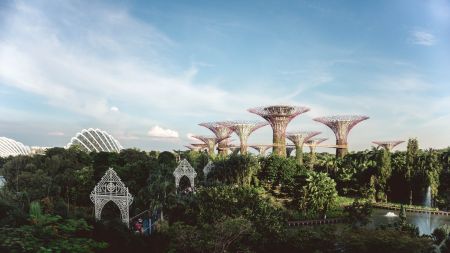 Gardens by the Bay in Singapore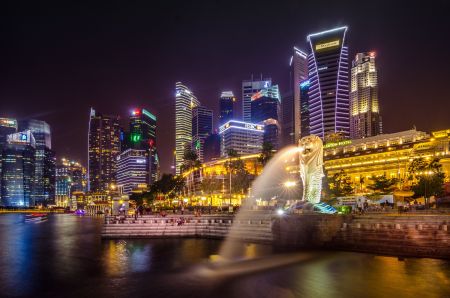 Singapore's city skyline at Singapore River
Attending AFCC as an overseas delegate?
Find out more about Singapore and plan your trip here!
Weather
Singapore has a tropical rainforest climate with abundant rainfall. Temperatures range from 29°C - 33°C during the day, and from 25°C - 28°C at night.
Transportation
Singapore has an extensive bus transport system, though the Mass Rapid Transit (MRT) is the quickest way to get around the island. While you can purchase single-trip tickets, it is more convenient to get an EZ-link card, which saves you the hassle of buying and refunding tickets for your journeys. The EZ-link card is available for purchase at the control station at each MRT station and can be used for bus trips as well.
For a map of the current MRT network, please refer here.
Taxis are only allowed to stop at designated taxi stands. They are relatively affordable and always use the meter, though there could be surcharges at certain times of the day.
Ride-hailing services, such as Grab and Go-Jek are alternative ways to get around Singapore and can be easily booked via the Grab or Go-Jek app on your mobile device.
Visas
To check if you will require a visa to visit Singapore, please check the Immigration & Checkpoints Authority or with your local consular office.
Recommended Hotels
For AFCC 2019, we recommend our partner hotel, Hotel Grand Pacific, which is a 3 minute walk away from the festival venue.
Delegates who book their accommodation with Hotel Grand Pacific will be able to enjoy special rates for the duration of their stay. To enjoy special festival rates, please book your room through our partner link below.
Partner Hotel Booking Link
For more information about Singapore and possible sightseeing areas, do refer to the Visit Singapore website.