Children's Literature Lecture
| | |
| --- | --- |
| Date: | 27 May 2016 (Friday), 6:30 pm – 7:30 pm |
| Venue: | Possibility Room, National Library Building |
| Admission Fee: | Free-of-charge to the public |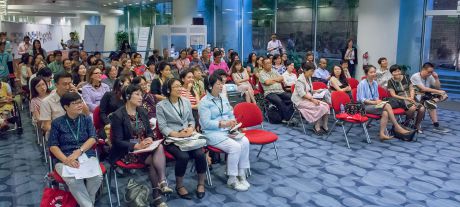 Japanese Children's Books: The Present and the Future
What books are Japanese children reading? What books are Japanese writers and illustrators making? And where is Japanese children's books publishing heading? Ms Yumiko Sakuma will give an overview and share her insight on Japanese children's books today, and discuss the challenges and direction for the future.
This lecture will be presented in English.

speaker: Yumiko Sakuma
Born in Tokyo, Yumiko Sakuma worked as an editor before becoming a freelance editor, translator, writer, and a professor of children's literature. She has translated more than 200 children's books into Japanese, and her work has received many awards including the Sankei Juvenile Literature Publishing Culture Award. She is also a researcher of African literature, and runs a project promoting African children's books in Japan.

MODERATOR: yuko takesako
The Vice Director of the Chihiro Art Museum (Azumino), Yuko Takesako is also the Secretary General of Chihiro Iwasaki Memorial Foundation. She has introduced and promoted the life and works of Chihiro Iwasaki as well as supported the picture book culture in Asia, Europe, and U.S.A. Her books include 100 Picture Books for Children and Parents Selected by the Chihiro Art Museum (co-author), Shigeru Hatsuyama.