Celebrating Our Stars
| | |
| --- | --- |
| Date: | 25 May 2016 (Wednesday), 7:00 pm – 9:00 pm |
| Venue: | The Pod, National Library Building |
| Registration: | Free admission for delegates and speakers, registration required. Interested delegates can email Judi at [email protected] |
Celebrating Our Stars is a special evening event dedicated to Singapore authors, illustrators, publishers, distributors and publishing professionals.
The Guest of Honour for this event will be Mr Baey Yam Keng, Parliamentary Secretary, Ministry of Culture, Community and Youth.
This year, AFCC features a review of children's book publishing in Singapore, and the trends that have shaped and reshaped the children's literary landscape in the island-nation and beyond. The Samsung KidsTime Authors' Award (SKTAA), an award for picture books from ASEAN, will also be given out during this event. It awards up to 20 Grand Prizes of $2,000 SGD and the creation of mobile apps and e-books for the winning entries for the Samsung KidsTime app.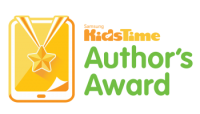 | | |
| --- | --- |
| 6:30pm | Arrival of Guests |
| 6:50pm | Arrival of Guest of Honour |
| 7:00pm | Opening Remarks by Festival Director |
| 7:05pm | SKTAA Award Ceremony |
| 7:35pm | Presentation |
| | Chinese language children's books in Singapore by Lee Kow Fong |
| | Malay language children's books in Singapore by Nurelhudaa Jaffar |
| | Tamil language children's books in Singapore by Ilangoh Thanabalan |
| 7:55pm | Launch of Beyond Words books |
| 8.15pm | Dinner and Networking Session (dinner is hosted by the National Library Board) |