AFCC
2015 Publications
Click on the images to see the full cover.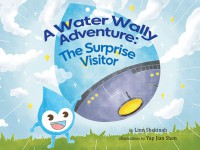 A Water Wally Adventure: The Surprise Visitor
By Linn Shekinah & Yap Jian Shen
(Large Format Picture book and Teacher's Guide)
Published by the Public Utility Board
Publishing Consultant: NBDCS
Tate and Elle love to play with water. One day, while they are playing with water in the bathroom, a surprise visitor drops in! The surprise visitor takes the twins and their friends on an adventure that is about the importance of saving water. T
This large format book comes with its own teacher guide and set of activities to help teachers and students to get the most out of their reading experience.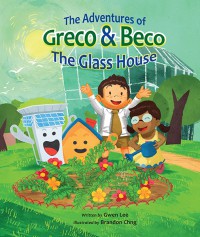 The Adventures of Greco and Beco: The Glass House
By Gwen Lee & Brandon Chng
(Picture Book)
Published by the Building and Construction Authority
Publishing Consultant: NBDCS
Greco and Beco are visiting their friend Nor, who lives in Kampong Hijau, the greenest neighbourhood in Singapore. The residents are very upset! Someone is building a house made entirely out of glass, called the Glass House. The house is anything but green — it relies entirely on air-conditioning, giving out great amounts of wasted heat into the neighbouring homes. Worst of all, several trees have to be cut down to make way for the house! Find out how Greco and Beco can help their friends make Kampong Hijau green again.
Celebrating China through Stories - An Annotated Bibliography
By AFCC Publications
This bibliography presents a selection of stories that are related to the country of focus for the 2015 Asian Festival of Children's Content — China. Authors from around the world write about the diverse experiences of children in China, as well as customs and traditions that stretch over 5,000 years of history. Together, these 60 stories in English and Chinese reflect different facets of the Chinese culture, hinting at the larger story of China.
Webpage
Forest of Stories - An Annotated Bibliography of Tree Themed Stories
The third in a series of themed special projects, this annotated bibliography showcases a selection of picture books from around the world that features our universal love for trees. The diversity of stories and illustrations of our childhood memories and experiences passed on through generations are also explored. The collection is a useful resource for teaching and finding interesting books for children to read.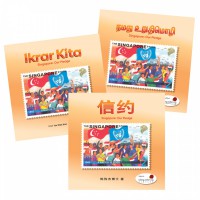 Our Pledge
By Dr Tan Wee Kiat
(Translated Picture Book)
Written in 1966 by S Rajaratnam shortly after Singapore's independence, the National Pledge is the embodiment of how peoples of different religions, races and language are bonded together by their common love for the country. Using images of stamps from various eras of Singapore history, this children's book not only promotes nationalism, but a fervent regard for history and development through philatelic representations of the island-nation's key events and achievements.
This translated book is supported by the Lee Kuan Yew Fund for Bilingualism.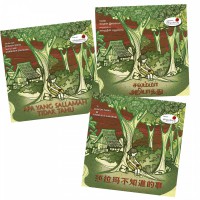 What Sallamah Didn't Know
By Sharon Ismail
(Translated Picture Book)
In today's world, where the lives of so many races intermingle in one strange but wonderful melting pot, the questions of identity and family remain relevant as we celebrate the similarities and differences in what we understand to be 'family'. Sallamah grew up thinking that her life was ordinary. Little did she realise that a piece of paper would change the reality of all that she knew and understood. Join Sallamah as she goes on a journey to understand the true meaning of family.
This translated book is supported by the Lee Kuan Yew Fund for Bilingualism.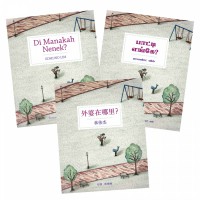 Where's Grandma
By Edmund Lim
(Translated Picture Book)
Luke is a different from other boys his age because his best friend is his Grandma. They do everything together— walking to his school, strolling in the park, and playing in the playground. That was before Grandma's fall. Everything changed after that. She lost her way in the housing estate she has lived in for over twenty years. She even forgot Luke's name. Where's Grandma tells the poignant story of how one boy copes with losing his beloved Grandma to Alzheimer's disease only to discover something more powerful.
This translated book is supported by the Lee Kuan Yew Fund for Bilingualism.