Festival Info
Country of Focus: China
Chinese Sessions & Topics
Date: 4 – 5 June 2015
Venue: Exhibition Area, Central Library
For: Teachers, parents, writers, illustrators, publishers, librarians, literary agents, translators, distributors, retailers and other professionals working with children's content.
Live English interpretation will be provided. The synopses and timings for the Country of Focus' sessions can be found here: Writers & Illustrators Conference – Day 2 & 3.
4 June 2015
10.00am - 11.00am

世界儿童文学发展的新视野 (New Perspectives towards the Development of World Children's Literature)

Speaker: 舒伟 Shuwei

11.00am - 12.00pm

亚洲儿童文学的融合与嬗变 (Integration and Development in Children's Literature in Asia)

Speaker: 王泉根 Wang Quangen

12.00pm - 1.00pm

从《桃花源记》背后的故事说起 (Stories behind The Peach Blossom Spring)

Speaker: 蔡皋 Cai Gao

2.00pm - 3.00pm

以优质内容和身临其境技术转变儿童阅读体验Transforming Children's Reading Experience with Content & Immersive Technologies

Speaker: 吕耀聪 Benson Loo, 王一梅 Wang Yimei, 汤素兰 Tang Sulan & 赵冰波 Zhao Bingbo

3.00pm - 4.00pm

和新加坡的小朋友分享笨狼精神 (Sharing the "Silly Wolf" with Children in Singapore)

Speaker: 汤素兰 Tang Sulan

4.30pm - 5.30pm

中西方童话创作中的文化差异 (Cultural Differences between Chinese and Western Stories?)

Speaker: 王一梅 Wang Yimei

6.30pm - 7.30pm

中国儿童插画书的改变 (Changing Landscape of Picture Books in China)

Speaker: 梅子涵 Mei Zihan
5 June 2015
10.00am - 11.00am

从"阿笨猫"到"狼蝙蝠" – 如何把握童话创作中的传统文化基因和现代文化元素 (From "The Silly Cat" to "Wolf-Bat" – Grasping Traditional and Modern Cultural Elements in Creating Children's Stories)

Speaker: 赵冰波 Zhao Bingbo

11.00am - 12.00pm

图画书里的哲学 (The Philosophy in Picture Books)

Speaker: 梅子涵 Mei Zihan

12.00pm - 1.00pm

中国儿童文学在世界儿童文学阵容中的独特气质 (What Makes Chinese Children's Literature Stand Out?)

Speaker: 秦文君 Qin Wenjun

2.00pm - 3.00pm

中国少儿出版的新走向 (New Trends in Children's Publication in China)

Speaker: 吴双英 Wu Shuangying

3.00pm - 4.00pm

新加坡少年文学—魔幻与现实的追求 (Children's Literature in Singapore: The Pursuit of Magic and Reality)

Speaker: 艾禺 Ai Yu

4.30pm - 5.30pm

翻译:中国和世界儿童文学的市场沟通 (Translations: Facilitating Children's Literature Markets in China and the World)

Speaker: 赵武平 Zhao Wuping
AFCC 2015 Guest Illustrator – Cai Gao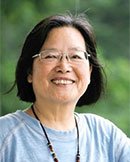 In her twenty years of illustrating, Cai Gao has won numerous and varied book awards. In 1996, she was heralded as the nation's most outstanding young editor and in 2000, she was named as China's most outstanding children artist. Apart from her work, she is in the creation of picture books. Before she won the National Children's Book Illustrations Excellence Award for her book The Seven Sisters, she wrote The Little Mermaid, King Lear, Gan Jiang Mo Ye, Sixth of June, Invisible Leaf, Fairy, Peach Blossom Spring Story, and The Fox Spirit of the Waste Land, just to name a few. The Fox Spirit of the Waste Land won the 14th Bratislava International Children's Book Fair (BIB)'s Golden Apple Award in 1993. In 1996, Cai Gao was invited to join the panel of judges for the first China Children's Picture Book Award, the Little Squirrel Award. In 1998, she was invited by Japanese IBBY, Japan-China Cultural Exchange Association, to participate in the China Original Picture Book Artist Exhibition organised by the Tomohiro Museum and the Azumino Art Gallery. In 2000, she was selected to be part of the 34th Bologna International Children's picture book illustration exhibition selection committee. In 2002, the exhibition of her work Utopia Story was first on display at the Japan tour and published for the Japanese Gospel Hall bookstore.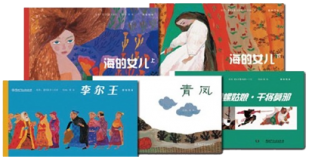 蔡皋, (1946— ), 湖南长沙人, 20年来所编图书在各级各类图书评奖中多次获奖,1996年被评为全国优秀中青年编辑,2000年被评为全国优秀儿童工作者。工作之余从事绘本创作,自作品《七姊妹》获"全国儿童读物插图作品邀请赛优秀作品奖"始,陆续创作了《海的女儿》《李尔王》《干将莫邪》《六月六》《隐形叶子》《花仙人》《桃花源的故事》《荒原狐精》等作品。《荒原狐精》于1993年获第14届布拉迪斯拉发国际儿童图书展(BIB)"金苹果"奖。1996年被聘为首届中国儿童图画书奖"小松鼠"奖特约专家评委。1998年,应日本JBBY、日中文化交流协会之邀,参加于知宏美术馆、安昙野美术馆举办的《中国绘本画家原作展》。2000年被聘为第34届波隆那国际儿童图画书插图展评选委员。2002年,作品《桃花源的故事》原作展在日本巡回展出,并为日本福音馆书店出版。
AFCC Country of Focus
After 30 years of development, China has achieved its unprecedented golden era in children's publishing trade. In 2014, the China market has shown a 10% growth; this anticipates it will continue to rise in the next ten years. In all various picture book markets, China possesses the largest growth among countries.
The prosperity of the market attracted an enormous number of publishers to take part in the trade. China has approximately 500 publishers, most of whom are involved in the publication of children's picture books. But the whole country has only over 30 publishers that specialise in children's books; Hunan Juvenile and Children's Books Publishing House, established in the 1880's, is one of them. Together with the China Children Publishing House and Shanghai Children Publishing House, they became the crucial power in promoting the publication of children's books.
The regulation of the national policy on education, and the tireless efforts of the community folks, amongst others, in promoting reading, are the key points of the rise in the number of people reading in China. With the growth of outstanding children's authors and the soft power of their literary works, they have become the torch bearers of the readers. These authors include Cao Wenxuan of The Grass House and Dingding Dangdang; Yang Hongying of Diary of a Little Cat; Tang Sulan and her title Stories of the Foolish Wolf; Zhang Zhilu and her book Beibei the Firebolt; Sun Youjun with his work The Rustling Adventure; Qin Wenjun and her work Jared Boy and Jammah Girl, etc. The authors not only produce their works, but also cultivate new authors in the trade, for instance, Tang Tang, Zuo Xuan, Sun Weiwei, Zhou Jing… The teeming group of authors constitutes the intelligence guarantee; they cover various styles, topics, and even areas of their works, and formed a sumptuous children's literary scene. China has 6 authors being nominated for the Hans Christian Anderson Award. The Bing Xin Children New Literary Award and National Children's Literature Award held every three years are also recognising quality authors and works in China.
Currently, publishing houses have been establishing writers' workshops like the Wu Meizhen Workshop, and the Cao Wenxuan Literary and Art Center. They publish authors' works in full copyright, and also lead the authors to a new pattern of self-operation. The China Children's Reading Committee is taking charge of leading publishing houses, authors and the whole trade to the international market, for example, to attend the annual Bologna Children's Book Fair. In the new tactics of packaging and marketing, using different languages and culture perspectives, China's publications have entered different markets; the world is now able to read Chinese contents. China is working hard on the breakthrough of geographical limitations. Although the children's publication is said to be a contents industry, the technology is equally crucial. Besides paper publications, children's books can also be disseminated in various forms, such as e-books, AR techniques, etc., to achieve a new publishing value. Children's books are not limited to the conventional selling platforms, such as the nationwide Xinhua Bookstore, campus bookstores, or private bookstores; they also utilise the advantage of the network, media and various platforms, to perform a multi-channel marketing. Currently in China, both online and physical bookstores have equal share of the sales.
It is considered late for children's publications to kick off in China, but due to exceptional publishers and the force of great authors, it is becoming an up-and-coming team in the international market. Quality works are not only nourishing generations in China; their widening influence is spreading to Asian nations and is becoming the bridge to build cross-cultural communications and friendship.