Writing with Purpose: Our Stories to Tell
Panel Hanna Alkaf, Josephine Chia, Xiran Jay Zhao
Join our panel of experienced writers as they share how their personal experiences have influenced their writing and driven them to create works that inspire readers and fellow creators. Discover how their unique perspectives and journeys can inspire and inform your own writing with purpose.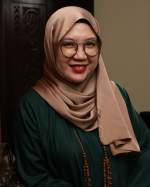 Hanna Alkaf (Malaysia)
Hanna Alkaf is the critically acclaimed author of the Freeman Award winner The Weight of Our Sky, the Kirkus Prize finalist The Girl and the Ghost, and Queen of the Tiles. She graduated with a degree in journalism from Northwestern University and spent over ten years in journalism and communications before trading in nonfiction for fiction. Her next books are the MG fantasy adventure Hamra & the Jungle of Memories (HarperCollins, March 28th 2023) and the YA magic school murder mystery anthology The Grimoire of Grave Fates (Delacorte Press, June 6th 2023). Hanna lives in Kuala Lumpur with her family.
See all sessions by Hanna Alkaf ›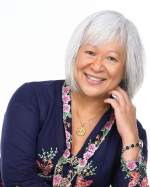 Josephine Chia (Singapore)
Josephine Chia likes to capture vignettes of Singaporean history and stories in her books. She enjoys including her rich Peranakan culture and heritage and writes both fiction and non-fiction. Altogether, she has published thirteen books. Her children's novel, Queen of the Sky, was shortlisted for the Scholastic Asian Book Award 2018. In 2019, she won the Singapore Publishers Book Award for her first YA Novel, Big Tree in a Small Pot.
See all sessions by Josephine Chia ›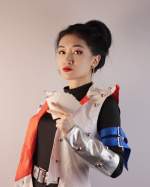 Xiran Jay Zhao (Canada)
Xiran Jay Zhao is the #1 New York Times bestselling author of the Iron Widow series and Zachary Ying and the Dragon Emperor. A first-gen Hui Chinese immigrant from small-town China to Vancouver, Canada, they were raised by the Internet and made the inexplicable decision to leave their biochem degree in the dust to write books and make educational content instead. You can find them on Twitter for memes, Instagram for cosplays and fancy outfits, TikTok for fun short videos, and YouTube for long videos about Chinese history and culture.
See all sessions by Xiran Jay Zhao ›
Programme dates and times are subject to change.