Writing with Fire
Panel Josephine Chia, Pauline Loh, Xiran Jay Zhao | Moderator: Leslie W
Join our speakers as they share their insights and techniques on how to craft writing that evokes strong emotions and keeps readers coming back for more. In this session, you'll learn how to utilize language to breathe life into your writing and spark the imagination of your readers. Whether you're an aspiring writer or a seasoned pro, this session will help you master the art of expressive writing.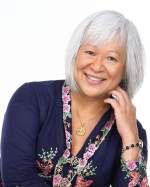 Josephine Chia (Singapore)
Josephine Chia likes to capture vignettes of Singaporean history and stories in her books. She enjoys including her rich Peranakan culture and heritage and writes both fiction and non-fiction. Altogether, she has published thirteen books. Her children's novel, Queen of the Sky, was shortlisted for the Scholastic Asian Book Award 2018. In 2019, she won the Singapore Publishers Book Award for her first YA Novel, Big Tree in a Small Pot.
See all sessions by Josephine Chia ›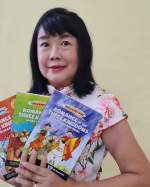 Pauline Loh (Singapore)
Writing teacher Pauline Loh has published 13 adult non-fiction books, 6 Young Adult books, 9 children's storybooks and 3 junior chapter books. Her awards include FTWIPI 2009, Scholastic Asian Book Award runner up 2012, shortlisted for Hedwig Anuar Book Award 2015, Samsung KidsTime Author's Award 2015 and Singapore Book Awards 2016. Longlisted for Epigram Books Fiction Prize 2016. Awarded Singapore heritage grants thrice.  
See all sessions by Pauline Loh ›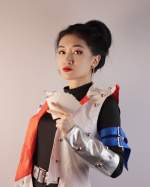 Xiran Jay Zhao (Canada)
Xiran Jay Zhao is the #1 New York Times bestselling author of the Iron Widow series and Zachary Ying and the Dragon Emperor. A first-gen Hui Chinese immigrant from small-town China to Vancouver, Canada, they were raised by the Internet and made the inexplicable decision to leave their biochem degree in the dust to write books and make educational content instead. You can find them on Twitter for memes, Instagram for cosplays and fancy outfits, TikTok for fun short videos, and YouTube for long videos about Chinese history and culture.
See all sessions by Xiran Jay Zhao ›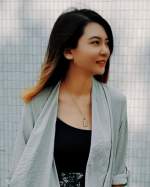 Moderator

Leslie W (Singapore)

Leslie W is the pen name of Kayce Teo. She graduated with an English Literature degree from the National University of Singapore, and was one of six mentees selected for the Mentor Access Project's Fiction category, an annual programme by the National Arts Council, Singapore, which develops young and emerging writers in Singapore's four official languages. The Night of Legends, the first book in the trilogy of the same name, was written under the mentorship of prolific local writer, Dave Chua. The sequel and second book, The Light of Stars, was published in December 2022. Two of her short stories were published in an anthology Pulp Toast / Roti Bakar.  

See all sessions by Leslie W ›
Programme dates and times are subject to change.