Why Children Should Read World Literature
Panel Jiwone Lee, Lucia Obi, Pham Thi Hoai Anh | Moderator: Fa'izah Ahmad
28 May 2023 (Sun)
|
1:00pm—2:15pm
|
L5, Possibility Room
Festival Pass
In this panel discussion, our speakers tell you why children should be encouraged to read world literature. They share how translation introduces and enables our children to read diverse stories from around the world, exposing them to various story worlds and different cultures. They also discuss how we can all encourage greater consumption of world literature.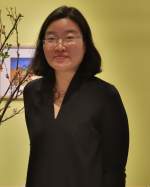 Jiwone Lee (South Korea)
Jiwone Lee is an art historian, translator of children's literature, and curator of children's book exhibitions. With an MA and PhD in art history from Poland, she specializes in the history of children's book illustrations. She is a lecturer at Hankuk University of Foreign Studies and the University of Seoul and has translated 69 books into Korean. She has curated numerous events and exhibitions related to children's picture books, including at the Bologna Book Fair and the Albus Gallery in Seoul.
See all sessions by Jiwone Lee ›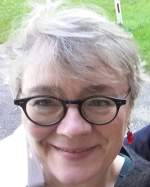 Lucia Obi (Germany)
Lucia has been working in academic libraries, and also as a freelance illustrator and editor in the children's publishing industry. Trained in Cultural Anthropology, Chinese Literature, Art and the Library and Information Sciences, she is now the language specialist for Chinese and Korean children's literature at the International Youth Library in Munich, Germany.
See all sessions by Lucia Obi ›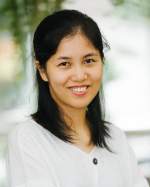 Pham Thi Hoai Anh (Vietnam)
Pham Thi Hoai Anh is an independent children's picture book author and the founder of Vietnam's ICBC (Initiative of Children's Book Creative content). Through ICBC, Hoai Anh spearheads diverse educational programs and art activities, including visual art exhibitions, reading concerts, and drama performances. Passionate about reading with children, she strives to enrich their artistic experiences and spread the joy of reading, considering it a vital responsibility as a children's book author.
See all sessions by Pham Thi Hoai Anh ›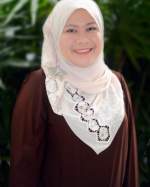 Moderator

Fa'izah Ahmad (Singapore)

Fa'izah Ahmad is the Assistant Director (Early Literacy), Programmes and Services, National Library Board, Singapore. She oversees the Early READ Programme that offers a suite of library services and resources that aims to help preschool educators and parents nurture a love for reading among young children aged 0 to 6.

See all sessions by Fa'izah Ahmad ›
Programme dates and times are subject to change.