What You Eat is What You Write
Panel Emily Lim-Leh, Joyce Chng, Namita Moolani Mehra | Moderator: Sim Ee Waun
28 May 2023 (Sun)
|
4:30pm—5:45pm
|
L5, Possibility Room
Festival Pass
Eating is considered a national pastime in Singapore. In this panel session, we explore the cultural significance of food in our local literature. Joyce, Emily and Namita will offer insights into how they have incorporated this cherished hobby into their writing, sharing their creative processes and inspirations. Discover the unique ways in which our interests and literature intersect in this panel session.
Childrens Books Southeast Asia Writing for Children and Youths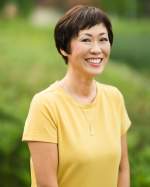 Emily Lim-Leh (Singapore)
Emily Lim-Leh is a multi-award-winning author of over 40 children's picture books. She was named Mediacorp's Singapore Woman Award Honoree for inspiring readers through her books and finding her voice in writing following a rare voice affliction. She is also recipient of the Covid-19 Public Service Medal for her book collaborations with the healthcare sector.
See all sessions by Emily Lim-Leh ›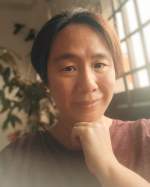 Joyce Chng (Singapore)
Joyce Chng lives in Singapore. They write science fiction and fantasy as well as YA and MG. Their short stories have appeared in The Apex Book of World SF II, The Future Fire and Multispecies Cities. Dragon Dancer (Lantana Publishing) is Joyce's first picture book, celebrating dragon dancing and Lunar New Year, followed by Oyster Girl (Pepper Dog Press), a tribute to their grandmother and the hawker heritage in Singapore. For YA readers, Fire Heart (Scholastic Asia) is a fantasy book about swords and coming-of-age. You can find Joyce at https://awolfstale.wordpress.com or @jolantru at Twitter.
See all sessions by Joyce Chng ›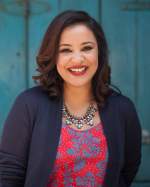 Namita Moolani Mehra (Singapore)
Namita Moolani Mehra is a children's book author and food writer. She is the author of The Magic Spicebox, Superfoods for Superheroes, and Anni Dreams of Biryani. Namita was born in Nigeria, spent her childhood in England and India, and then moved to the United States. She spent over a decade in New York working in advertising and as a creative strategist at Facebook. Namita currently lives in Singapore with her husband and two children.
www.namitamehra.com Twitter @namstwit Instagram @indianspicebox
See all sessions by Namita Moolani Mehra ›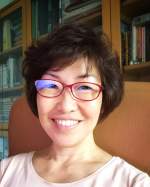 Moderator

Sim Ee Waun (Singapore)

Sim Ee Waun is a writer of children's historic creative non-fiction. She is the author of bestselling books including 'The Little Singapore Book', 'The House on Palmer Road', 'The House on Silat Road' and most recently, 'We Shall Remember: The Story of Singapore at War'. Before that, she was most deeply connected with the F&B scene in Singapore. For almost 30 years, she was a food writer and editor of food & travel magazines, including publications like Wine & Dine and BBC Good Food (Asia), and sat on judging panels for various restaurant guides and travel awards.  

See all sessions by Sim Ee Waun ›
Programme dates and times are subject to change.