[AFCC Digital] The Role of the Translator in the Age of AI
Panel Helen Wang, Nguyen Thanh Nam, Susan Xu Yun
As AI continues to gain prominence, what ethical considerations arise at the intersection of literary translation and the use of AI? Our panelists discuss some of the issues surrounding transparency and bias, attribution, and the evolving role of the human translator in this rapidly changing landscape.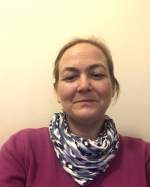 Helen Wang (UK)
Helen Wang translates Chinese children's books into English. In 2017, she won the Marsh Christian Award for Children's Literature in Translation for her translation of 《青铜葵花》(Bronze and Sunflower) by Cao Wenxuan, as well as the Chen Bochui Special Contribution Award for translation and increasing visibility of Chinese children's literature.
See all sessions by Helen Wang ›
Nguyen Thanh Nam (Vietnam)
With more than 20 years of working in the publishing industry, Nguyen Thanh Nam has developed book projects in different genres for Tre Publishing House, working with authors and translators across many projects. He has also represented Tre in multiple international book fairs, including the Frankfurt Book Fair and Bologna Children's Book Fair.
See all sessions by Nguyen Thanh Nam ›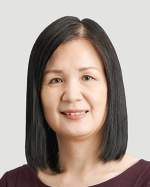 Susan Xu Yun (Singapore)
Susan Xu Yun is the Head of Translation and Interpretation programmes and Associate Professor at the School of Humanities and Behavioural Sciences, Singapore University of Social Sciences (SUSS). Her publications include a monograph, Translation of Autobiography: Narrating Self, Translating the Other, Vol. 136, Benjamins Translation Library. Susan is involved in developing the Bachelor of Arts in Translation and Interpretation and Graduate Diploma in Translation and Technology, the first and only programme of its type in Singapore. She also set up the Certification Examination for Professional Interpreters and Translators (CEPI/CEPT). She is a member of the Chinese Resource Panel for National Translation Committee, Singapore. 
See all sessions by Susan Xu Yun ›
Programme dates and times are subject to change.