The Language of Images: Deciphering Meaning and Intent
Panel Daniel Miyares, Jiwone Lee | Moderator: Darel Seow
26 May 2023 (Fri)
|
3:45pm—5:00pm
|
L5, Possibility Room
Festival Pass
As the adage goes, a picture paints a thousand words, but what does an illustration in a picture book tell us? We will examine the various elements of an image that contribute to its meaning, discuss techniques for interpretation and the strategies used in conveying the narrative.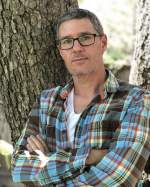 Daniel Miyares (USA)
Daniel Miyares is a critically acclaimed picture book author and illustrator. Some of his books include: Float, Hope At Sea, Night Out, and Bring Me A Rock!. Daniel has been called "…a master of visual storytelling."- Jody Hewston, Kinderlit, and "…enchanting, versatile" – The New York Times. He believes that our stories have the power to connect us all. Daniel's story currently takes place in Lenexa, KS with his wife, their two wonderful children, and a dog named Violet that gives them all a run for their money
See all sessions by Daniel Miyares ›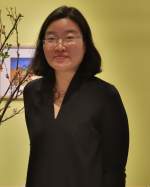 Jiwone Lee (South Korea)
Jiwone Lee is an art historian, translator of children's literature, and curator of children's book exhibitions. With an MA and PhD in art history from Poland, she specializes in the history of children's book illustrations. She is a lecturer at Hankuk University of Foreign Studies and the University of Seoul and has translated 69 books into Korean. She has curated numerous events and exhibitions related to children's picture books, including at the Bologna Book Fair and the Albus Gallery in Seoul.
See all sessions by Jiwone Lee ›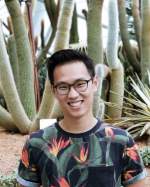 Moderator

Darel Seow (Singapore)

Darel is an illustrator and educator whose multi-disciplinary practice examines the overlapping stories in nature and culture. He explores learning through the power of stories, imagination and play, which comes to life through characters, murals, comics, interactive experiences and, of course, picture books.

See all sessions by Darel Seow ›
Programme dates and times are subject to change.