The Call of the Wild
Presentation Jeet Zdung, Trang Nguyen
27 May 2023 (Sat)
|
2:45pm—3:45pm
|
L5, Imagination Room
Festival Pass
Hear from the creators of the books Saving Sorya: Chang and the Sun bear and Saving H'Non: Chang and the Asian elephant, as they share on the process of creating two picture books based the topic of wildlife conservation. Find out more on the research that went into the works and how they have combined scientific knowledge with storytelling to create engaging stories that have appealed to readers from all ages.
Childrens Books Country of Focus environment Illustrations Southeast Asia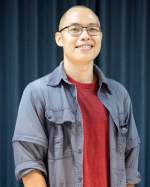 Jeet Zdung (Vietnam)
Jeet Zdung fuses traditional Vietnamese art with manga, using pencils, watercolours, ink and other digital means to create works of beauty and innovation. He has won several awards, including a silent manga audition excellence award for his manga stand up and fly. He lives in Hanoi ,Vietnam.
See all sessions by Jeet Zdung ›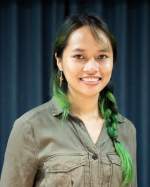 Trang Nguyen (Vietnam)
Trang Nguyen is a Vietnamese wildlife conservationist, environmental activist and writer, known for her conservation work in tackling the illegal wildlife trade in Africa and Asia. In 2018, she was featured in the documentary film Stroop: Journey Into The Rhino Horn War, alongside Jane Goodall and named on the BBC'S 100 Women of 2019 List. Trang is the founder and executive director of Wildact, an NGO that monitors the illegal wildlife trade markets and provides conservation education programmes for Vietnamese youth.
See all sessions by Trang Nguyen ›
Programme dates and times are subject to change.