Shedding the Light on Dark Topics
Panel Anja von Kampen, Hanna Alkaf, Marie-Aude Murail | Moderator: Geraldine Teo-Zuzarte
Children's books serve as a tool for navigating an unfamiliar world. Therefore, it's essential that they provide a lens for understanding difficult and taboo topics, preparing children for reality. This panel will explain the importance of authors not shying away from challenging subjects and offer strategies for presenting them in children's literature.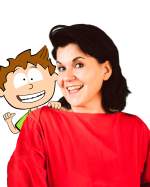 Anja von Kampen (Germany)
Anja von Kampen is a Berlin-based film producer, director, world traveler, inventor and author. In 2012, she created the award-winning animated character Knietzsche for German children's television. As of now the Knietzsche universe consists of eleven books, an app and almost 80 short-films, available in different languages.
Visit www.knietzsche.com
Photo by www.visionx.de
See all sessions by Anja von Kampen ›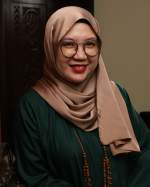 Hanna Alkaf (Malaysia)
Hanna Alkaf is the critically acclaimed author of the Freeman Award winner The Weight of Our Sky, the Kirkus Prize finalist The Girl and the Ghost, and Queen of the Tiles. She graduated with a degree in journalism from Northwestern University and spent over ten years in journalism and communications before trading in nonfiction for fiction. Her next books are the MG fantasy adventure Hamra & the Jungle of Memories (HarperCollins, March 28th 2023) and the YA magic school murder mystery anthology The Grimoire of Grave Fates (Delacorte Press, June 6th 2023). Hanna lives in Kuala Lumpur with her family.
See all sessions by Hanna Alkaf ›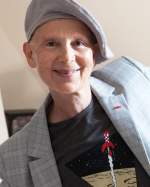 Marie-Aude Murail (France)
For many years now, Marie-Aude Murail has explored different veins of children's literature. Whether it be political, realist, or fantasy, her motto is to never repeat herself and to never be where you expect her. After her PhD in literature at the Sorbonne, she devoted herself to writing. She received the Legion of Honor, the highest French distinction, for her contribution to children's literature and the common good and the prestigious Hans Christian Andersen Award in 2022.
See all sessions by Marie-Aude Murail ›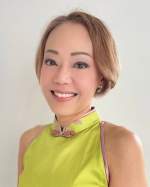 Moderator

Geraldine Teo-Zuzarte (Singapore)

Geraldine Teo-Zuzarte holds a PhD in Early Childhood Education and is passionate about the development of children, especially those in their early years. A seasoned speaker with 30 years of experience, she has presented papers in conferences and workshops both locally and internationally. With her deep theoretical and practical knowledge on ECCE, Geraldine has inspired and nurtured many to become current leaders in the ECCE sector.

See all sessions by Geraldine Teo-Zuzarte ›
Programme dates and times are subject to change.