A Focus on the Bai Meigui: Promoting Translation through Competitions
Panel Amanda Ruiqing Flynn, Helen Wang, Hongyu Jasmine Zhu, Joy Huang, 童若轩 (Tung Roh Suan) | Moderator: Wong Kwang Han
28 May 2023 (Sun)
|
10:45am—12:15pm
|
L16, The Pod
Free
This panel brings together a judge, publisher, winners, and mentor of the Bai Meigui Translation Competition, co-organised with the Leeds Centre for New Chinese Writing, to discuss the ability of translation competitions in raising awareness and promoting literary translation among young people and the wider public. As part of the session, the winning entry, published by Balestier Press, will also be unveiled.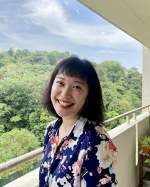 Amanda Ruiqing Flynn (Singapore)
Amanda Ruiqing Flynn is an artist, writer, Chinese-English translator and creative writing teacher who has lived and worked in the UK, Taiwan and Singapore. She holds a BA in Chinese and Development Studies from SOAS and an MFA in Art and Design. Amanda has won several competitions for her writing and artwork. She is the author-illustrator of The Woof that Went Weng, her first children's picture book, which will be published by Balestier Press in 2024. On most days, she is chief storyteller to her son.
See all sessions by Amanda Ruiqing Flynn ›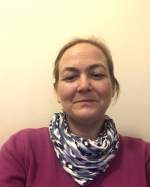 Helen Wang (UK)
Helen Wang translates Chinese children's books into English. In 2017, she won the Marsh Christian Award for Children's Literature in Translation for her translation of 《青铜葵花》(Bronze and Sunflower) by Cao Wenxuan, as well as the Chen Bochui Special Contribution Award for translation and increasing visibility of Chinese children's literature.
See all sessions by Helen Wang ›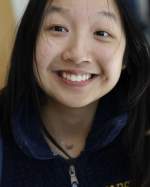 Hongyu Jasmine Zhu (China/US)
Hongyu Jasmine Zhu 朱弘昱, from Chengdu, China, found joy while translating English lyrics for her choir. She performed her English dramatization of Sanmao's short story "Chui Bing" at her school's Declamation, was a 2022 ALTA Travel Fellow, and has translated for The Book of Beijing (Comma Press). She'll attend Brown University '23-27.
See all sessions by Hongyu Jasmine Zhu ›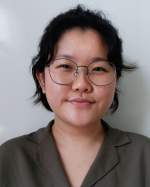 Joy Huang (Singapore)
Joy has recently graduated from Anglo-Chinese School (Independent) and is awaiting matriculation into the Faculty of Arts and Social Sciences at the National University of Singapore. A jack of all trades, she enjoys dabbling in a bit of everything but loves creative writing above all else, often gathering inspiration for new works at absurd hours in the night. She has always had a deep love for Chinese, with a particular interest in Chinese crosstalk.
See all sessions by Joy Huang ›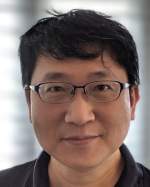 童若轩

(Tung Roh Suan) (Singapore)

Tung Roh Suan is the founding director and editor-in-chief of Balestier Press, an independent publisher with a focus on world literature and literary translation from Asia.  

See all sessions by Tung Roh Suan ›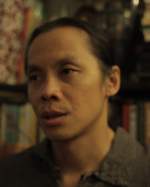 Moderator

Wong Kwang Han (Singapore)

Wong Kwang Han is a consecutive and simultaneous interpreter as well as a translator. He has translated three books and is working on another two works. He is also a filmmaker, playwright, and director.

See all sessions by Wong Kwang Han ›
Programme dates and times are subject to change.