Nomik: Apabila Dunia Perkataan dan Visual Bertembung!


Nomik: When the World of Words and Visual Collide!

Panel Afiq Salam, Nazry Salam, Nur Khairiah | Moderator: Herman Rothman
Ayuh, kenali alam semesta baharu yang tercipta apabila dunia komik dan novel bertembung! Sertai rakan-rakan pencipta nomik yang akan membincangkan potensi bentuk sastera yang inovatif ini dan kesan positifnya terhadap industri sastera dan kreatif. Dengar pandangan para ahli panel kita sambil mereka meneroka peluang dan berkongsi harapan mereka untuk masa depan nomik.
Be introduced to a new storytelling universe where the worlds of comics and novels collide! Join fellow nomik creators as they discuss the potential of this innovative form of literature and its positive impact on the literary and creative industries. Hear from our panelists as they explore the opportunities and share their hopes for the future of nomik.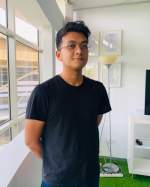 Afiq Salam (Malaysia)
Afiq Salam ialah seorang seniman komik berpengalaman yang telah menerbitkan komik-komik terlaris untuk pelajar dan remaja selama lebih dari 10 tahun.
Afiq Salam is an experienced comic artist who has been publishing best-selling comics for students and teenagers for over 10 years.
See all sessions by Afiq Salam ›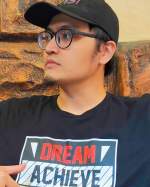 Nazry Salam (Malaysia)
Nazry Salam ialah seorang penulis, seniman, dan animator yang terlibat dalam penghasilan 40 judul buku komik, 12 novel, 2 majalah, dan 3 siri animasi. Beliau telah dianugerahkan Anugerah Sastera Johor dalam kategori novel kanak-kanak, dan Anugerah Buku Negara untuk buku komik terbaik. Karya paling popular beliau adalah siri buku komik MISI, yang merupakan siri komik pendidikan yang diasaskan bersama adiknya, Afiq Salam.
Nazry Salam is a writer, artist, and animator who has been involved in the creation of 40 comic book titles, 12 novels, 2 magazines, and 3 animated series. He has been awarded the Johor Literature Award in the kids' novel category, as well as the National Book Award for best comic book. His most popular work is the MISI comic book series, an educational comic series that he co-founded with his brother, Afiq Salam.
See all sessions by Nazry Salam ›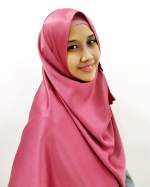 Nur Khairiah (Singapore)
Nur Khairiah ialah seorang penulis, seniman pelbagai disiplin dan pendidik yang berpengalaman lebih 15 tahun dalam pendidikan bahasa Melayu. Karya-karya yang diterbitkan termasuk buku bergambar kanak-kanak, novel remaja, komik pendidikan dan antologi fiksyen pendek dalam bahasa Inggeris dan Melayu. Beliau pernah memenangi anugerah penulisan dalam pertandingan blog, sastera kanak-kanak dan puisi di Singapura.
Nur Khairiah is an author, multidisciplinary artist and educator with more than 15 years of experience in Malay Language education. Her published works include children's picture books, young adult novels, educational comic and short fiction anthologies in English and Malay languages. She has won writing awards for blogging, children's literature and poetry competitions in Singapore.
See all sessions by Nur Khairiah ›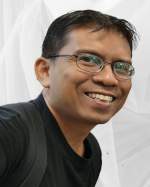 Moderator

Herman Rothman (Singapore)

Herman is a language teacher turned librarian with NLB's Collection Planning & Development (Malay Language) team. He enjoys working on collection development, content creation, partnership and community engagement as well as running reading related programmes. Writing is his passion, with some literary awards in his bag.

See all sessions by Herman Rothman ›
Programme dates and times are subject to change.