Media Pitch
Pitch Anja von Kampen, Carlene Tan, Esan Sivalingam, Nicholas Oh | Moderator: Jyotirmoy Saha
28 May 2023 (Sun)
|
4:30pm—5:30pm
|
L5, Imagination Room
Festival Pass
If you have an idea for your book project to be adapted for the screen or other media platforms, join us for this Media Pitch, where you will have the opportunity to get feedback from experts and practitioners in the industry.
Submissions for the Media Pitch are open to all AFCC Festival Pass holders (1-Day and 4-Day Festival Pass). The submission link can be found in the e-ticket confirmation email from Eventbrite.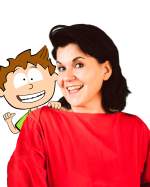 Anja von Kampen (Germany)
Anja von Kampen is a Berlin-based film producer, director, world traveler, inventor and author. In 2012, she created the award-winning animated character Knietzsche for German children's television. As of now the Knietzsche universe consists of eleven books, an app and almost 80 short-films, available in different languages.
Visit www.knietzsche.com
Photo by www.visionx.de
See all sessions by Anja von Kampen ›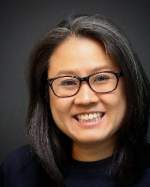 Carlene Tan (Singapore)
Carlene Tan is the Director of Orignal Production and Development (Kids - Asia Pacific) at Warner Bros. Discovery where she leads a team in identifying new IP and producing original content. She currently oversees and steers production of APAC originals, including the International Emmy-nominated series, Lamput. Her portfolio includes projects such as Oddbods and Insectibles at One Animation and original animation at Disney SEA.
See all sessions by Carlene Tan ›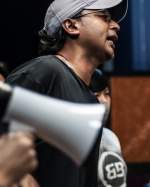 Esan Sivalingam (Singapore)
Co-founder of Hoods Inc. Productions, Esan is best known as the writer and director of Singapore and Malaysia's highest rated English comedies, Under One Roof and Phua Chu Kang. Approaching his 30th year in the media industry, he has created over 500 hours of content for multiple genres and formats.
See all sessions by Esan Sivalingam ›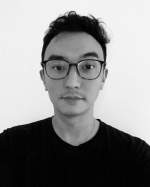 Nicholas Oh (Singapore)
Nicholas oversees the content strategy for local commissions for kids programmes on Mediacorp's kids brand, and Okto on platforms like YouTube & linear channels.  
See all sessions by Nicholas Oh ›
Moderator

Jyotirmoy Saha (Singapore)

Jyotirmoy Saha is a media entrepreneur and the Founder of August Media Holdings, a top content creator for kids and youth that has titles on air in 120 countries. His company has won multiple international awards and he is personally credited on over 60 TV and film titles.  

See all sessions by Jyotirmoy Saha ›
Programme dates and times are subject to change.