大师班: 翻译绘本的艺术


Masterclass: Translating Picture Books with Ajia

Masterclass 阿甲 (Ajia)

28 May 2023 (Sun)

|

9:00am—12:00pm

|

L3, Drama Centre Function Room 2

Chinese

|

Masterclass Ticket
向获奖翻译家阿甲学习如何有效地翻译绘本!他将在大师班分享翻译绘本的基础知识,以及如何进一步提高翻译技能的提示和技巧。
Award-winning translator 阿甲 (Ajia) will show you how to produce effective translations of picture books in this masterclass. He will share the fundamentals of translating picture books from English to Chinese, as well as tips on how you can further improve their skills.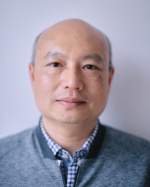 阿甲

(Ajia) (China)

阿甲,中国的童书作家、翻译家、阅读推广人,也是一位颇受欢迎的说故事人。作为独立研究者,他曾著有《图画书小史》、《帮助孩子爱上阅读:儿童阅读推广手册》等。他还译有多本童书参考书,如《亲爱的天才》(伦纳德·马库斯 编著)、《写给未来的艺术家》(艾瑞·卡尔 编著)等。

Ajia (阿甲) is a Chinese author and translator of children's books, a promoter of reading, an enthusiastic storyteller and a 2022 Carle Honors Bridge Honoree. As an independent researcher, he has written several books including A Little History of Picture Books and Passion for Reading – A Handbook on Reading Promotion. Picture books authored by Ajia include Li Na: Be an Even Better You illustrated by Yu Rong and Drawing a horse illustrated by Dai Dunbang. He has also translated several reference books like Dear Genius by Leonard S. Marcus and more than 200 picture books from English to Chinese, such as the Peter Rabbit Series, Goodnight Moon, and Where the Wild Things Are.

See all sessions by Ajia ›
Programme dates and times are subject to change.