Marie-Aude Murail: Lessons in Rewriting
Lecture Marie-Aude Murail | Moderator: Evelyn Wong
Being an author for children means that you'll be read and re-read by different generations of readers — it also means that you are able to reassess and edit some of your own work to make it more relevant to current issues and moral values. In this lecture, Marie-Aude will reflect on four decades of rewriting oneself and others. She will present rewriting as a way of adapting classics to contemporary audiences, examining one's conscience, bearing witness to societal shifts as well as passing on knowledge and experiences to the writers of tomorrow.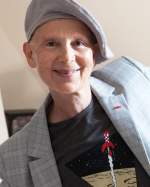 Marie-Aude Murail (France)
For many years now, Marie-Aude Murail has explored different veins of children's literature. Whether it be political, realist, or fantasy, her motto is to never repeat herself and to never be where you expect her. After her PhD in literature at the Sorbonne, she devoted herself to writing. She received the Legion of Honor, the highest French distinction, for her contribution to children's literature and the common good and the prestigious Hans Christian Andersen Award in 2022.
See all sessions by Marie-Aude Murail ›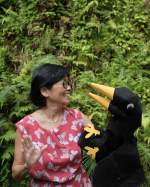 Moderator

Evelyn Wong (Singapore)

Evelyn is a children's author who has been involved in AFCC since its first festival in 2010, curating publications, programmes and partnerships. Drawing on her years of experience as researcher and educator advocating decent work and an inclusive society, she is writing and sharing stories to spark children's imagination with hope for real and sustainable change.

See all sessions by Evelyn Wong ›
Programme dates and times are subject to change.