Let's Go M.A.D. (Make A Difference) with Picture Books!
Presentation Amelia Jaishree, Elaine Lee | Moderator: Evelyn Wong
25 May 2023 (Thu)
|
1:00pm—2:00pm
|
L5, Possibility Room
Festival Pass
Picturebooks can be used as a vehicle to create a sense of awareness of global issues and challenges in young children by empowering them to imagine, explore and address sustainability in their own ways. Join this session which zeroes in on children's literature that's relevant to three United Nations Sustainable Development Goals (UN SDGs): good health and well-being; reduced inequalities; and life on land and life below ocean.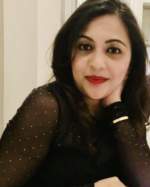 Amelia Jaishree (Singapore)
Amelia has been mentoring education professionals in the area of language and literacy for the last 16 years. She is a lecturer at the National Institute of Early Childhood Development, advocating children's literature, language and literacy, teaching literacy to diverse learners, and teaching techniques for preschool education. Amelia also trains in-service educators in Continuing Professional Development (CPD) programmes and Continuing Education & Training (CET) courses, and conducts workshops for parents.
See all sessions by Amelia Jaishree ›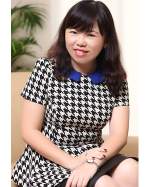 Elaine Lee (Singapore)
As an educator, Elaine believes in harnessing the power of imagination, the pleasure of play and the wonder of stories. She has over a decade of experience teaching and mentoring children, teenagers and young adults, while working on various early literacy projects. As a lecturer at the National Institute of Early Childhood Development, she champions children's literature, social emotional learning, and language and literacy. She currently serves as an advisor to the Ministry of Social and Family Development for Family Values Education projects targeted at preschools.
See all sessions by Elaine Lee ›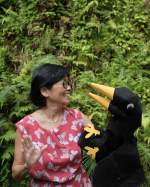 Moderator

Evelyn Wong (Singapore)

Evelyn is a children's author who has been involved in AFCC since its first festival in 2010, curating publications, programmes and partnerships. Drawing on her years of experience as researcher and educator advocating decent work and an inclusive society, she is writing and sharing stories to spark children's imagination with hope for real and sustainable change.

See all sessions by Evelyn Wong ›
Programme dates and times are subject to change.