Keeping Traditions and Memories Alive: A Conversation with Lee Uk-bae
Panel Lee Uk-bae | Moderator: Darel Seow
One of South Korea's most influential writers, author-illustrator Lee Uk-bae will share in this session his belief and work in the preservation of traditional art forms and cultural heritage for future generations. Learn about the challenges and opportunities in keeping these traditions alive and how they have served as inspiration for a new generation of creators.
This session will be conducted in Korean and English.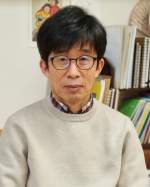 Lee Uk-bae (South Korea)
Lee Uk-bae is a picture book artist. His picture books, depicting villages with old trees and laughing children, reflect on the importance of a simple life, the value of family, and the sorrow of a divided nation. Sori's Harvest Moon Day, published in 1995, was translated and published in six countries. Lee also participated in the Book Project for Peace, a project involving picture book artists from Korea, China, and Japan. In 2020, When Spring Comes to the DMZ was awarded the Batchelder Award Honor by the American Library Association. His latest works include A Page-by-page Picture Book.
See all sessions by Lee Uk-bae ›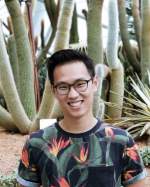 Moderator

Darel Seow (Singapore)

Darel is an illustrator and educator whose multi-disciplinary practice examines the overlapping stories in nature and culture. He explores learning through the power of stories, imagination and play, which comes to life through characters, murals, comics, interactive experiences and, of course, picture books.

See all sessions by Darel Seow ›
Programme dates and times are subject to change.