Discovering Singapore through Young People's Eyes
Presentation David Liew, Melanie Lee, Pippa Chorley, William Sim
25 May 2023 (Thu)
|
11:00am—12:00pm
|
L5, Imagination Room
Festival Pass
Children are the best travellers, and this is why it's important to create kid-centric illustrated books for them to explore the world with. Authors Pippa Chorley and Melanie Lee, along with illustrators David Liew and William Sim, invite you into their creative processes of crafting well-loved travel kidlit books on Singapore.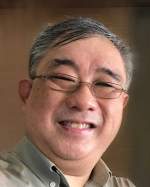 David Liew (Singapore)
When he's not illustrating books like Eliza Teoh's Ellie Belly and Hwee Goh's Change Makers, David can be found building miniature worlds in unattended drawers. In-between this artistic mayhem, he teaches at local art colleges and polytechnics. If adequately incentivised he'll admit to illustrating Pippa Chorley's Eye Spy series and Melanie Lee's The Adventures of Squirky the Alien as well.
See all sessions by David Liew ›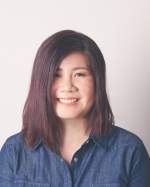 Melanie Lee (Singapore)
Melanie is the author of the graphic novel series Amazing Ash & Superhero Ah Ma, the picture book series, The Adventures of Squirky the Alien, and the travel guide series Out & About in Singapore. She is also a part-time communications lecturer.
See all sessions by Melanie Lee ›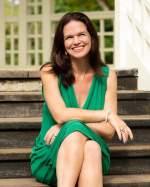 Pippa Chorley (Singapore)
Award-winning British children's author Pippa Chorley lives in Singapore. Trained as a primary school teacher, Pippa loves to write stories that take children on adventures into magical worlds. A passionate advocate for Singapore's cultural diversity, rich history and beautiful nature, Pippa created Eye Spy Singapore, to celebrate everything that makes Singapore special.
See all sessions by Pippa Chorley ›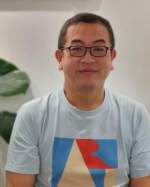 William Sim (Singapore)
William Sim is a full-time art practitioner and a partner at a visual arts studio based in Singapore since 1997. He has showcased his paintings in various group and solo exhibitions, in Singapore, Korea, Taiwan and Hong Kong. William is the author of several books including the best-selling colouring book, Colouring the Lion City. William also co-authored Of Happiness and Biophilia, an art book that showcases a comprehensive collection of artwork created in a span of ten years.
See all sessions by William Sim ›
Programme dates and times are subject to change.