Bringing Translation to the Classroom
Panel 梁郡夏 (Cassia Leong), Mohini Gupta, Pham Thi Hoai Anh | Moderator: Nur-El-Hudaa Jaffar
Are you curious about how translation can be integrated into the classroom? Our speakers share the different ways translation can serve as a tool to nurture a passion for languages and foster cultural understanding among young learners. They will also explore how integrating translation in the classroom can also enhance our overall awareness of the role it plays in our daily lives.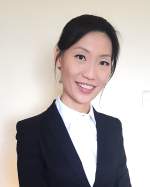 梁郡夏

(Cassia Leong) (Singapore)

梁郡夏 AcesCube教育服务公司董事,毕业于南洋理工大学工程系。之后又在国立教育学院(NIE)考取了教育专业课程文凭。作为一位终身学习理念的忠实践行者,梁郡夏目前正在新跃社科大学(SUSS)攻读翻译及传译学士学位,以提升相关专业知识。

Cassia Leong is the Director of AcesCube Education Services. After graduating with a Bachelor in Civil Engineering, she went on and obtained a PGDE (Post-graduate Diploma in Education) from the National Institute of Education . A strong advocate for life-long learning, Cassia is currently pursuing her second degree in Translation and Interpretation at the Singapore University of Social Sciences.

See all sessions by Cassia Leong ›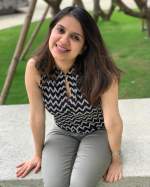 Mohini Gupta (India)
Mohini Gupta is a DPhil Candidate at the University of Oxford. She is the founder of the digital collective Mother Tongue Twisters. She has co-edited The Hindu Bard: The Poetry of Dorothy Bonarjee (Honno Press, 2023) and Rethinking Education in the Context of Post-Pandemic South Asia: Challenges and Possibilities (Routledge, 2023).  
See all sessions by Mohini Gupta ›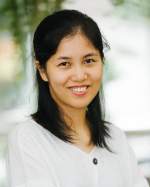 Pham Thi Hoai Anh (Vietnam)
Pham Thi Hoai Anh is an independent children's picture book author and the founder of Vietnam's ICBC (Initiative of Children's Book Creative content). Through ICBC, Hoai Anh spearheads diverse educational programs and art activities, including visual art exhibitions, reading concerts, and drama performances. Passionate about reading with children, she strives to enrich their artistic experiences and spread the joy of reading, considering it a vital responsibility as a children's book author.
See all sessions by Pham Thi Hoai Anh ›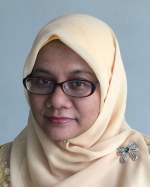 Moderator

Nur-El-Hudaa Jaffar (Singapore)

Nur-El-Hudaa Jaffar has translated children's picture books, fiction and poetry since 2017. She won the Inaugural MASTERA Translation Prize for Poetry in 2019 and has conducted translation workshops for students. She is also an editorial consultant and an author of eight children's picture books.  

See all sessions by Nur-El-Hudaa Jaffar ›
Programme dates and times are subject to change.