"Bebas bersuara": Addressing Gender-based Violence through Malaysian Youth Literature and Film  
Presentation Sharifah Aishah Osman | Moderator: Okky Madasari
26 May 2023 (Fri)
|
9:00am—10:00am
|
L5, Imagination Room
Festival Pass
The session focuses on literary analysis techniques that highlight how different kinds of Malaysian youth literature can be used by parents and educators to engage young audiences in acquiring basic sexuality education, and to address and prevent gender-based violence as a result of gender inequality. In line with the goals of UN SDG5 (gender equality and the empowerment of women and girls), this talk highlights how Malaysian youth literature and films focused on ideas of child agency and female empowerment can play a significant role in reformist aims to end gender-based violence.
Sharifah Aishah Osman (Malaysia)
Sharifah Aishah Osman is Senior Lecturer at the Department of English, Faculty of Arts and Social Sciences, Universiti Malaya, Kuala Lumpur. Her research focuses mainly on the intersection between feminism and literature for children and young adults. She has published articles and book chapters and presented conference papers on various aspects of Malaysian youth literature. She is co-editor of The Principal Girl: Feminist Tales from Asia (2019), and is currently working on a monograph on feminist folktales and folktale adaptations in Malaysian youth literature.
See all sessions by Sharifah Aishah Osman ›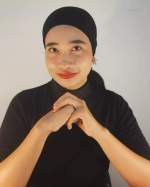 Moderator

Okky Madasari (Singapore/Indonesia)

Okky Madasari is an award-winning Indonesian novelist, columnist and researcher. She is now finishing her PhD thesis on censorship, silencing and knowledge production with the Department of Malay Studies at National University of Singapore. Okky has published 11 books and novels. Four of her novels are children novels, telling stories about a girl adventuring across the Nusantara archipelago. Her other books, Entrok (The Years of the Voiceless) and Maryam (The Outcast) each describes about violence against women, while Pasung Jiwa (Bound) embarks on sexuality, sexual violence, and a struggle of becoming a transgender within Muslim-majority Indonesia.

See all sessions by Okky Madasari ›
Programme dates and times are subject to change.