AFCC 2023 Keynote: Play!
Panel Daniel Miyares, Fei Victor Lim, Marie-Aude Murail | Moderator: Sadie-Jane Nunis
Our opening keynote this year reflects on the festival theme. The speakers will talk about the value and meaning of "Play" in creative writing and storytelling, and its role in the age of digital learning.

The Little Girl that Played in Her Head
By Marie-Aude Murail
A childhood filled with playtime has many benefits, such as a heightened sense of humor and greater curiosity, confidence and adaptability. But can playing make a writer out of you? In this portrait of the artist as a young player, Marie-Aude will discuss the virtues of boredom, siblings and make-believe. What role did they play in turning the introverted child she used to be into an adult novelist for young people?
Playing to Learn
By Fei Victor Lim
Children learn when they play and learn best when they are in co-play with others. In our digital age, the resources intended for children to play include a smorgasbord of educational apps and multimedia. In today's age where Roblox can offer valuable opportunities for learning, how then should caregivers and educators engage and guide children in meaningful digital play?
A Case for Play
By Daniel Miyares
I've realized that the concept of play is an absolutely critical part of my process as a book maker for young readers. It's the authentic connection between me and the audience. My books cannot share the magic of playful curiosity and discovery with readers unless my own journey has first been led by those experiences. I've also realized that it's important for me to remember that play does not always lead to achievement. In fact it's often hard to see any immediate value at all in it. There are so many pressures of life that push in on us. When that happens, how do we make time for this endeavor that is the lifeblood of our work? And if we do somehow find the time, do we even remember what it's like to leave all of our have to's behind and just play?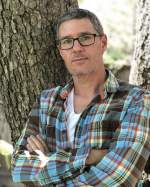 Daniel Miyares (USA)
Daniel Miyares is a critically acclaimed picture book author and illustrator. Some of his books include: Float, Hope At Sea, Night Out, and Bring Me A Rock!. Daniel has been called "…a master of visual storytelling."- Jody Hewston, Kinderlit, and "…enchanting, versatile" – The New York Times. He believes that our stories have the power to connect us all. Daniel's story currently takes place in Lenexa, KS with his wife, their two wonderful children, and a dog named Violet that gives them all a run for their money
See all sessions by Daniel Miyares ›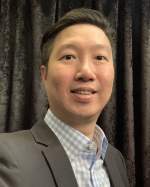 Fei Victor Lim (Singapore)
Fei Victor Lim is Associate Professor at the National Institute of Education, Nanyang Technological University, Singapore. He is interested in how and what we should teach learners in today's digital age. He researches and teaches on multiliteracies, multimodal discourse analyses, and digital learning.
Photo by Alden Lim  
See all sessions by Fei Victor Lim ›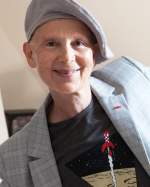 Marie-Aude Murail (France)
For many years now, Marie-Aude Murail has explored different veins of children's literature. Whether it be political, realist, or fantasy, her motto is to never repeat herself and to never be where you expect her. After her PhD in literature at the Sorbonne, she devoted herself to writing. She received the Legion of Honor, the highest French distinction, for her contribution to children's literature and the common good and the prestigious Hans Christian Andersen Award in 2022.
See all sessions by Marie-Aude Murail ›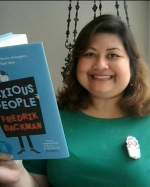 Moderator

Sadie-Jane Nunis (Singapore)

Dr Sadie-Jane Nunis is the Wordsmith Extraordinaire at editorial consultancy Superlative She and a passionate advocate of reading and a Book Fairy. She sits on various councils and is a speaker or facilitator for local/global events. Dr Nunis has various journal articles in library and management fields under her belt.  

See all sessions by Sadie-Jane Nunis ›
Programme dates and times are subject to change.