Art of Adaptation: From Mr Midnight to MISI to Knietzsche
Panel Afiq Salam, Nazry Salam, Teh Su Ching
In this session, join our panelists as they take you on a journey through the world of adaptations in children's literature. From the iconic Mr Midnight series to the MISI series to the popular German children's character Knietzsche, our panelists will delve into the art of adapting stories for different formats and audiences.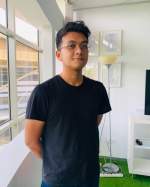 Afiq Salam (Malaysia)
Afiq Salam ialah seorang seniman komik berpengalaman yang telah menerbitkan komik-komik terlaris untuk pelajar dan remaja selama lebih dari 10 tahun.
Afiq Salam is an experienced comic artist who has been publishing best-selling comics for students and teenagers for over 10 years.
See all sessions by Afiq Salam ›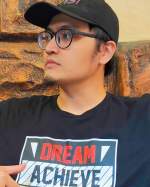 Nazry Salam (Malaysia)
Nazry Salam ialah seorang penulis, seniman, dan animator yang terlibat dalam penghasilan 40 judul buku komik, 12 novel, 2 majalah, dan 3 siri animasi. Beliau telah dianugerahkan Anugerah Sastera Johor dalam kategori novel kanak-kanak, dan Anugerah Buku Negara untuk buku komik terbaik. Karya paling popular beliau adalah siri buku komik MISI, yang merupakan siri komik pendidikan yang diasaskan bersama adiknya, Afiq Salam.
Nazry Salam is a writer, artist, and animator who has been involved in the creation of 40 comic book titles, 12 novels, 2 magazines, and 3 animated series. He has been awarded the Johor Literature Award in the kids' novel category, as well as the National Book Award for best comic book. His most popular work is the MISI comic book series, an educational comic series that he co-founded with his brother, Afiq Salam.
See all sessions by Nazry Salam ›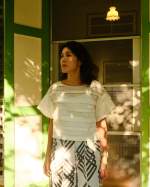 Teh Su Ching (Singapore)
Su Ching writes and produces content for film, stage and audio. She has written for shows on HBO Asia, Netflix and Audible. Before adapting Mr Midnight with Beach House Kids, Su Ching and local filmmaker Wee Li Lin worked with Verite Productions to adapt Haresh Sharma's play October into a telemovie. A mother of two, Su Ching is also a published poet and essayist. She is a certified vinyasa yoga teacher and training to become an end-of-life coach.
See all sessions by Teh Su Ching ›
Programme dates and times are subject to change.