Across SEAs: Working With Collaborators in The Region
Panel Gina Chew, Kifurai, Nadhir Nor | Moderator: Shreya Davies
27 May 2023 (Sat)
|
1:00pm—2:15pm
|
L5, Possibility Room
Festival Pass
As hybrid working becomes a norm post-pandemic, how have editorial strategies for remote collaborations in Southeast Asia changed? Join Difference Engine as they share the conversations they navigated, while working on Afterlife: The Boy Next Realm and Two Tails, to ensure remote creators were given support and guidance during the creation process.
This programme is in partnership with Difference Engine.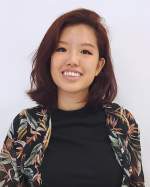 Gina Chew (Singapore)
Gina Chew is a storyteller based in Singapore. Her day job involves writing for the screen, and Afterlife: The Boy Next Realm marks her first foray into the world of graphic novels. Her interests include exploring the ways we are tied to memory and tradition, needlessly complicated board games, and sleeping in.
See all sessions by Gina Chew ›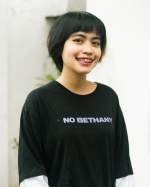 Kifurai (Indonesia)
Kiana Fedly aka Kifurai is the creator behind Two Tails. She is an illustrator and full-time animal lover. She comes from a family in the creative field and went on to study at the Jakarta Institute of Arts (IKJ). Her interest lies in creating cute-looking characters to accompany her narrative art. She has worked with independent artists, companies, and brands for projects such as music video storyboarding, merchandise illustration, company mascots, and digital content.
See all sessions by Kifurai ›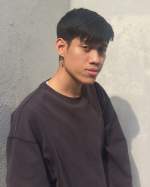 Nadhir Nor (Malaysia)
Nadhir Nor is an illustrator from Selangor, Malaysia who's into all things otherworldly. Mythology, lost traditions and their relationship with modern society are some of the subjects he holds dear too. He is the illustrator of Afterlife: The Boy Next Realm.
See all sessions by Nadhir Nor ›
Moderator

Shreya Davies (Singapore)

Shreya Davies is the Editor at Difference Engine and has worked on editing comics, as well as literary fiction and non-fiction publications. Her writing has appeared in The Epigram Books Collection of Best New Singaporean Short Stories (Vol 4) and Mahogany Journal. She never leaves home without a book in tow.

See all sessions by Shreya Davies ›
Programme dates and times are subject to change.