Writers & Illustrators Conference
National Library Building,

Singapore

Date:
17 – 19 May 2017
Time:
9am – 6pm

For:
Writers, illustrators, publishers, librarians, literary agents, distributors and retailers, translators, teachers, and other professionals working with children's content.

Registration:
3-day Pass S$ 350
17 May 18 May 19 May S$ 200
Indonesian Sessions Pass S$100
Full Festival Pass S$ 500
Note:
Lunch and morning tea breaks are included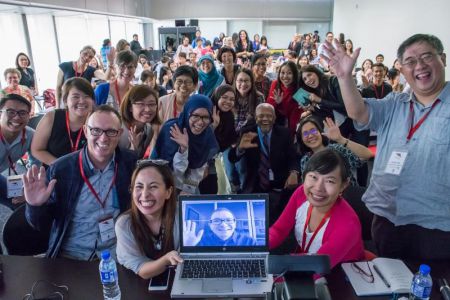 The Writers & Illustrators Conference gathers writers and illustrators to come together with publishing industry professionals to share, network, and celebrate children's content from Asia and around the world.
Delegates from Writers and Illustrators Conference Day 3 can also attend the sessions for Cross-Platform Summit.
Day 1 – 17 May 2017 (Wed)
Day 2 – 18 May 2017 (Thu)
6:30pm - 7:30pm
L16, The Pod
Diversity
Kidlit
Illustration & Book Design
Children's Literature Lecture: Books from the Island of Story-Tellers
PJ Lynch (Author and Illustrator)
In recent years Irish writers and illustrators have gained huge success in the field of Children's Literature. Ireland's Children's Laureate, PJ Lynch, makes a personal survey of some of his country's outstanding creators of books for children. From Hans Christian Andersen Award winner, Martin Waddell, and the author of Guess How Much I Love You, Sam McBratney, to the hugely influential Oliver Jeffers in the area of picture books, and from multi-million selling Artemis Fowl author, Eoin Colfer to writers such as Louise O'Neill and Sarah Crossan who are taking today's international YA market by storm, Lynch extolls great Irish successes and explores some possible reasons for this disproportionate out-pouring of talent.
Day 3 – 19 May 2017 (Fri)
9:00am – 10:00am
L1, Visitors Briefing Room
Diversity
Kidlit
Illustration & Book Design
A Champion for Children's Books – the Role of the Children's Laureate in Ireland
Elaina Ryan (Director of Children's Books Ireland / Arts Manager, Children's Books Ireland)
From advocating for school libraries to raising the profile of illustrators, from storytelling in unusual places to drawing big pictures, learn about Ireland's Laureate na nÓg (Children's Laureate).
L5, Possibility Room
[PANEL] Cross-Platform Summit Keynote and Meet the Commissioners
Justin Deimen (Group Managing Partner, Aurora Media Holdings Inc.), Leslie Lee (Executive Director of Programming, Operations and Character Voices, Media Networks Group at The Walt Disney Company (Southeast Asia)), Syahrizan Mansor (Vice President, Nickelodeon, Asia at Viacom International Media Networks), Sanoop Luke (Lead, YouTube Kids & Learning, SEA + ANZ), Marc Checkley (Founder, Creative Director IO CREATIVE), Ryo Leong (Senior Director, Programming, Youth Segment, MediaCorp Pte Ltd)
What are you looking for? We pose this question to the commissioners, and get an inside scoop on the latest trends in commissioning and learn how creators can convince commissioners that their idea is a worthy investment.
L5, Imagination Room
Diversity
Kidlit
Books@Blogs
Mary Iphigene D. Daradar (Teacher, Psychologist, Consultant, Blogger, Gathering Books), Eileen Sim (Blogger)
Have you considered blogging about books? Get a bird's-eye view of kidlit with two bloggers, Eileen Sim (of Picture This Book) and Mary Iphigene Daradar (of Gathering Books). How do they target their readership, stand out from other book bloggers, and keep their blogs relevant to readers, creators and publishers?
What Past Speakers Say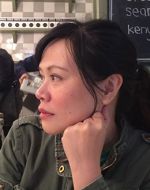 A fun session filled with practical tips from an established children's book editor.
Felicia Low-Jimenez
from AFCC 2016
Co-author of the Sherlock Sam series (Singapore)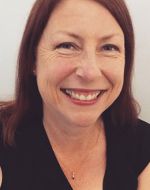 AFCC 2016 was an amazing experience. The opportunity to have dialogue about children's literature with passionate advocates from around the world was remarkable, and has not been replicated in any other festival or conference I've been to. To have luminaries such as Leonard Marcus there, whose brilliant exhibition on the history of children's literature was at the New York Library in 2015 (and which I visited), testifies to the significance of the festival. Seeing how the festival has expanded since my first visit in 2012 was fascinating, and hearing the different approaches of different countries and cultures to the best way of sharing children's literature was again a highlight of the festival. Of particular interest to me was the large number of Muslim teachers in attendance, and the openness with which everybody discussed topics that arose during sessions. As diversity is the latest 'trend' of discussion in Western YA and children's literature, it was great to see diversity in action. The festival as a whole ran incredibly smoothly, with a vast array of topics and speakers – the only problem was not being able to attend three sessions at once!
Julia Lawrinson
from AFCC 2016
Author (Australia)