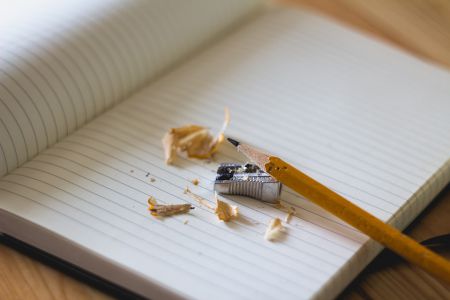 Create a short children's story with these five words in any order, and get a chance to win a complimentary 3-day Writers & Illustrators Conference ticket worth S$350!
remnants
life
ridiculous
sound
envelope
Guidelines
Stories should not be longer than 100 words. Stories longer than 100 words will be disqualified.

All entries need to be posted on the AFCC Facebook page, with the hashtag #afccsupershortstory.

Only one entry is permitted per entrant. Subsequent entries will not be considered.

Give your story a title. The title of the story is not part of the word count.

Your post should end with your name.

Closing date for submission has been extended to 20 Mar 2017 (initially 10 Mar 2017), 5:00pm Singapore time.
Categories
There will be two categories of winners.
Judges' Choice, where a panel of judges will decide on the winning entry.
Popular Choice, the entry with the most Facebook likes will win
Prizes
The winner of the Judges' Choice and Popular Choice will each receive a complimentary *Writers & Illustrators Conference 3-Day Pass (worth S$350).
*Please note that this prize cannot be used to offset or replace a previously purchased ticket.
Winners
A crow brought an envelope to our tree house this morning.
It was a gift from grandma, very thoughtful and heartwarming.
She wrote, "Here are the remnants of my sorcerous hair, dear!
Keep them all your life as a souvenir."
So I tried out my new magic spell.
I would protect grandma from feeling unwell.
"Hasta-hasta Bye! Bye! Hasta-hasta Bye!"
It didn't work. I didn't know why.
"Stop that ridiculous sound!" Mommy said.
"Thank grandma another ways instead!"
So I grabbed my broom after I made my bed.
I flew to her and delivered some nice warm bread!
Judges' Choice: The End
By Djohan A Rahman
There was only silence. He wouldn't be expecting any sound to come from within the tent. No more laughter to accompany his ridiculous antics. No more will there be any euphoria to grace his grand entrance. Looking at the envelope and its wrinkled content, the forlorn figure prays for life, for deep inside he felt dead.
"You are funny no more," the note said.
And as the sad clown looked at the cracked mirror, the worn out red nose serves as remnants to happier times in a distant past. Laughter has become too precious a commodity in this academic world.