Submissions
Speed Pitching (Media)
| | |
| --- | --- |
| Date: | 5 Jun 2015 (Friday), 1:30pm – 2:45pm |
Part of Media Summit.

The Speed Pitching session is back for the second year running! Speed Pitching (Media) gives conference delegates a chance to pitch their ideas to any one of our panelists for a chance to get their ideas commissioned. Our panelists include established professionals from the media industry who are looking for fresh and new ideas. Whether it is an idea for a television series, web series, transmedia project or an interactive app,sign up for a pitching slot and you have 5-10 minutes to sell your ideas!

The Speed Pitching session is open to all Media Summit participants.
CLOSING DATE FOR SUBMISSIONS: 29 MAY 2015
This session is open to all AFCC Media Summit participants. To register for a Speed Pitching (Media) slot, please complete the form below and send it to Mabel at [email protected].
*Please note that the slots for Alison Norrington and Marco Sparmberg are currently full.
The Panelists: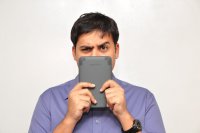 Saad Chinoy, Chief Geek, Tusitala Digital (Singapore)
Looking for: Narratives and interactive storytelling related to mobile apps

Saad's profile:
Saad Chinoy is a professional geek with a passion for technology and OpenSource philosophy, Saad conceptualises tech solutions. Charged with Technology for Tusitala, he's been developing a digital publishing platform that leverages mobile devices to create unique user experiences.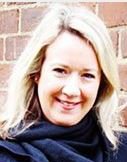 Alison Norrington, Writer/producer, CEO and founder of storycentral (UK)
Looking for: Transmedia-related ideas
Alison's profile:
Alison Norrington is a writer, producer, CEO and founder of storycentral, a London-based entertainment studio that incubates and develops transmedia properties with global partners.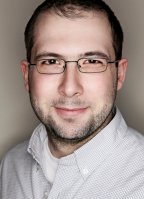 Marco Sparmberg, Senior Transmedia Producer, Mediacorp (Singapore)
Looking for: Television and interactive storytelling

Marco's profile:
Marco Sparmberg has worked on numerous new media pioneer projects in China, Hong Kong, Germany and the UK during the past 12 years. He is one of the leading transmedia evangelists in Asia. In 2014, he joined Singapore's MediaCorp as first ever Transmedia Producer, developing content strategies for prime time TV programming and tent-pole events.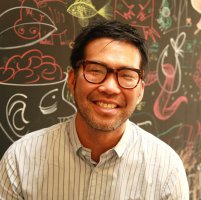 Eric Huang, Development Director, Made in Me (UK)
Looking for: All things media-related

Eric's profile:
Eric Huang is Development Director at Made in Me, an award-winning company in London specialising in children's digital entertainment. He was previously the Managing Editor at Penguin in Melbourne, a Publisher at Funtastic, and Head of Licensing at Parragon Books in the UK. He also worked for six years at Penguin in the UK as one of the children's publishers, and looked after Penguin's IP and co-production businesses.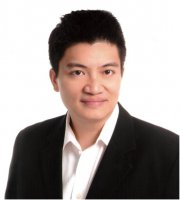 Raymond Tan, Managing Director, Brainchild Pictures (Singapore)
Looking for: Asian-themed scripts for movies

Raymond's profile:
An engineering graduate, Raymond's fascination in art ultimately propelled him to accomplish Wa Is For Wayang, a short film set in the multi-cultural Singapore society. Subsequently, the Lee Kuan Yew Fund for Bilingualism supported the film's adaptation into a children's book Little Wayang Kid. Raymond further stretched his artistic vision and the story into Wayang Boy, his first directorial feature film.