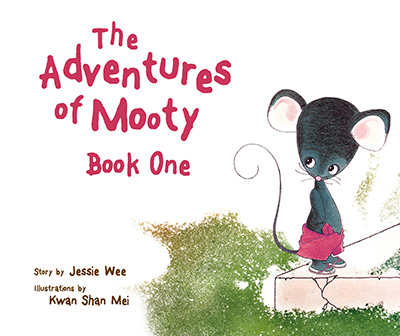 Celebrating Our Stars is a special evening event dedicated to Singapore authors, illustrators, publishers, distributors and publishing professionals.
This year, AFCC is proud to introduce the Lifetime Achievement Award in Children's Literature. This Award recognises outstanding authors, illustrators or practitioners who have significantly contributed to the Singapore's Children or Young Adult Literature.
The Lifetime Achievement Award in Children's Literature 2013 will be awarded to Jessie Wee.
Jessie Wee is one of the most prominent writers in English for children in Singapore. She was a teacher for twelve years before she started writing home-grown stories for her two sons out of a conviction that Singaporean children needed stories that reflected their culture and environment. The Adventures of Mooty, Grandpa's Remedy, A Home in the Sky, A Friend in Need, Work and Play, and War and Peace are amongst the books children have enjoyed. Book reviewers have attributed the appeal of her books to an attractive storytelling style, a keen sense of humour, and a sensitive understanding of children.
Celebrating Our Stars will be graced by Mr S.R Nathan. All are welcome to attend this special night of celebration!
Registration is required.
Programme
7.00pm Arrival of Guests
7.10pm Pre-Event showcase by Yvone Foong
7.20pm Guest to be seated
7.25pm Arrival of Guest-of-Honour Mr S R Nathan
7.30pm Welcome Note
7.35pm Performance: Prince Bear & Pauper Bear by The Learning Connections
7.45pm Singapore Children's Literature – Jessie Wee Presented by Serene Wee
7.55pm Lifetime Achievement Award in Children's Literature
8.00pm Singaporean Children: Are they Visible in the Books They Read? Presented by Judith Gold
8.10pm Book Launch of 3 Bilingual Books by NBDCS
8.20pm Announcement of Singapore First Time Children's Authors/Illustrators Booklist
End of programme
About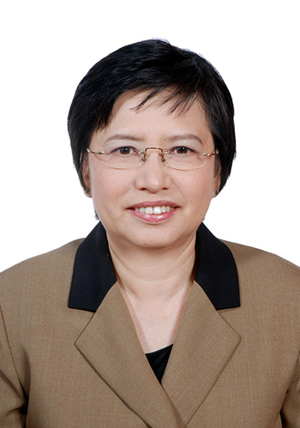 Serene Wee
Serene Wee, President of The Society for Reading & Literacy, is currently an Associate with UniSim. She has published picture books, an adolescent novel and a series of 16 books for children. One of her picture book was recently selected by the Ministry of Education, Philippines for pre-schools.

Judith Gold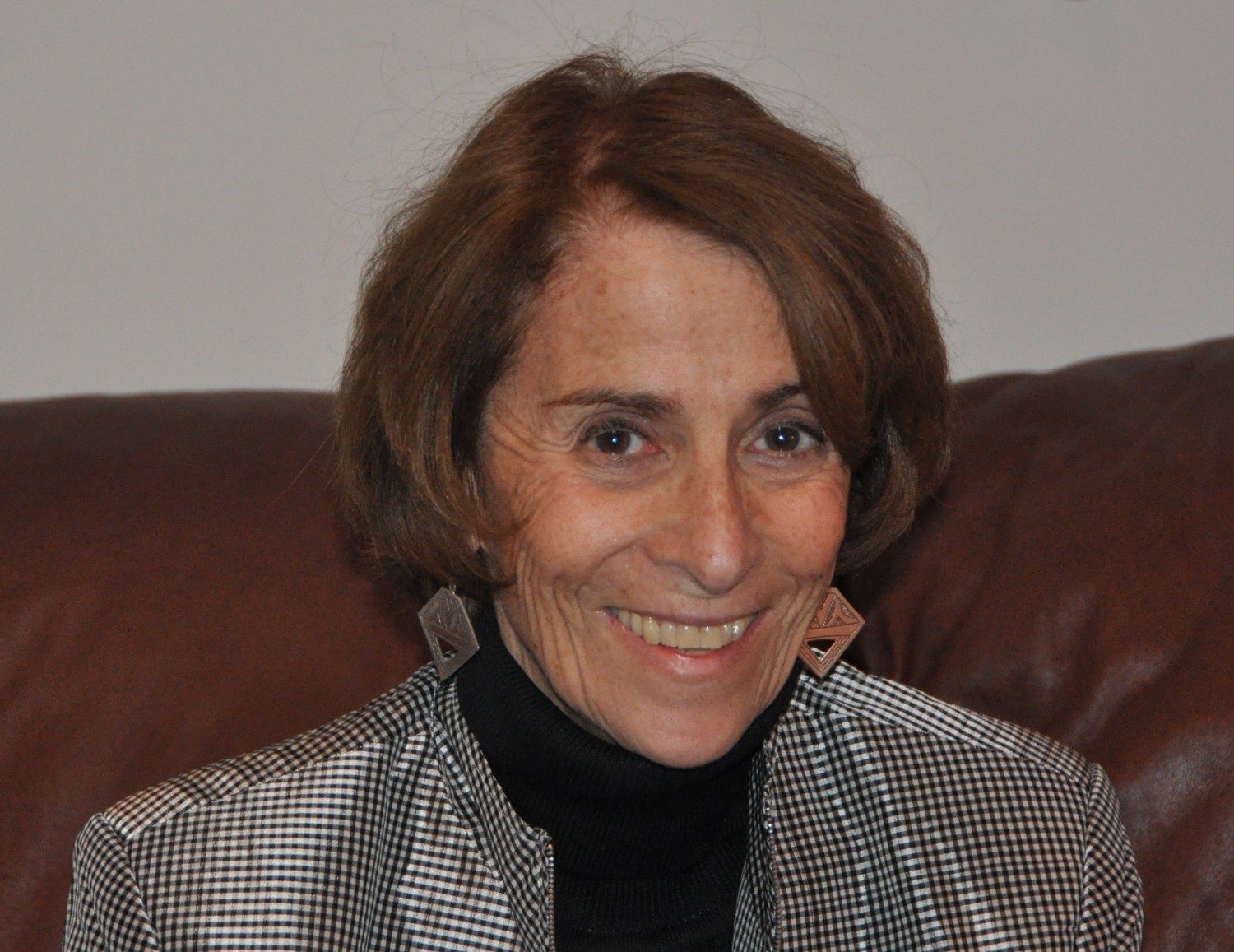 For many years Judith Gold was a staff member at the Bank Street College of Education. She began as a classroom teacher in Bank Street's School for Children and then served as Coordinator of the Middle School She has taught graduate courses in reading instruction, directed two National Service Projects and worked on a national scale, assisting schools and districts in creating integrated literacy and social studies curricula. Ms Gold currently serves as Adjunct Professor of Literacy for the Center for International Education, Leadership, and Innovation, a program of Wheelock College in collaboration with SEED Institute and Singapore Institute of Technology.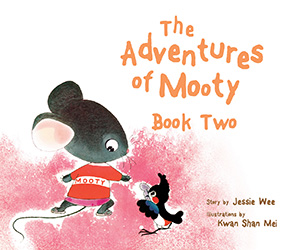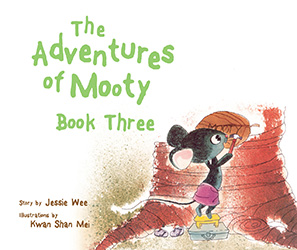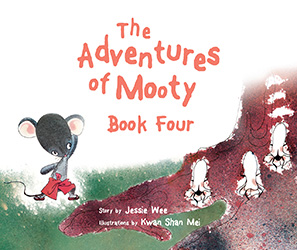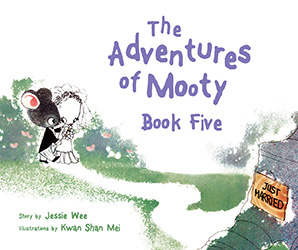 First Time Children's Book Authors/Illustrators List
Author/ Illustrator : Eunice Xu and Keatopia
Title: Coocomo

The Coocomo were colourful creatures who lived in a land where everyone and everything was round. Join the Coocomo in their exciting adventure in this art storybook as they embarked on a journey, which unknown to them, would forever change the outlook of their lives!

Eunice Xu is a Singaporean artist. She has worked on international games-titles such as Romance of the Three Kingdoms Online and Xenjo Online. She is inspired by nature, animals and children, as well as different cultures. She enjoys reading, creating art and stories, as well as, developing interesting and fun concepts.

Keatopia lives and breaths art! Ong Ean Keat is a Malaysian-born artist who works in Singapore as an feature animator. With plenty of imagination and versatility, Keat dreams up crazy stories and draws with his favorite medias; Pencils and Ink !

Author: Hidayah Amin
Illustrator: Idris Ali
Title: The Mango Tree

This children's book (illustrated by Idris Ali, one of Singapore's famous water-colourists) tells a touching story of family relationship, appreciation for nature, and a rooted sense of identity that transcends through time and space.

Hidayah Amin, the girl from Kampong Glam, published her first book about her childhood home Gedung Kuning (Yellow Mansion) in 2010 and has not stopped writing since! The Mango Tree is inspired by true events that happened in Gedung Kuning. Like Hemingway, Hidayah writes to express and not to impress.

Idris Ali is a self-taught artist who started painting at 10 years old. He has held many exhibitions since his first one in 1962. Known for his fine strokes in watercolour, Idris believes that "Art plays an important role in an otherwise mundane life, by providing food for the soul."

Author: Maranna Chan
Title: (Series) Triple Nine Sleuths: Dangerous Despair

In Dangerous Despair, the Sleuths face another mystery: an elderly woman falls to her death from a high-rise flat. It seems to be a tragic suicide but Colton is convinced it is a murder. A culprit with murky intentions may be responsible. Danger strikes closer and closer to home…

Maranna Chan is the author of Triple Nine Sleuths, a teen crime mystery series set in Singapore. Her profession used to include childcare and education. Always the story-teller and entertainer amongst her friends and family, she decided to put these qualities to good use and write full-time.

Author: A. J. Low - Adan Jimenez and Felicia Low-Jimenez
Illustrator: drewscape (Andrew Tan)
Title: (Series) Sherlock Sam and the Sinister Letters in Bras Basah

In Sherlock Sam and the Sinister Letters in Bras Basah, Sherlock Sam discovers what an international school in Singapore is really like, but one of the students is receiving strange letters that are causing grave concern. Can Singapore's Greatest Kid Detective use his super intelligence to help his new friend?

A. J. Low is actually the husband-and-wife writing team of Adan Jimenez and Felicia Low-Jimenez. They love LEGOs, books, comics, Doctor Who, eating lots of delicious food. Adan teaches creative writing and Felicia works in a bookstore. This is the first series they have written together.

drewscape (Andrew Tan) is a freelance illustrator, drawing storyboards for advertising agencies and magazines. When drewscape was little, he loved Star Wars. Since then, he discovered Star Trek, Transformers and Spiderman comics, manga, anime, European comics, art by Ashley Wood, stories by Haruki Murakami, and the strangeness and wonder of living.

Author/Illustrator: Cindy Lim
Title: It's Great To Be A Girl

A beautifully illustrated book that captures an endearing and an affirming conversation between a mother and her daughter. A lyrical and entertaining read, with great infobits on science, history, general knowledge and even some vocabulary-building. A keepsake with a timeless message of appreciation for who we are—boys or girls, women or men.

Cindy Lim has written as a journalist, a freelance writer and a speechwriter after her lawyering days. She hopes to inspire and entertain her readers with more of her books. Her eldest daughter Faith and her belief in uplifting girls all over the world had inspired her to write 'It's Great to Be a Girl!'.

With three family members illustrating, and Cindy at the helm, illustrating for 'It's Great to Be a Girl!' has been a family project. Cindy's eldest daughter Faith (she appears on the cover) was nine years old and her son Gabriel was seven when they set to work. Her husband, Adrian, contributed his great doodling skills.

Author: Edmund Lim
Illustrator: Tan Zi Xi
Title: Where's Grandma

Luke lives with Grandma and they do many things together. One day, Grandma got lost and life takes a turn…
"Where's Grandma" tells the poignant story of how Luke and his family cope with beloved Grandma's Alzheimer's disease condition and their journey together.

Edmund Lim W.K. is an educator who has taught at the National Institute of Education. Edmund enjoys reading and writing. He hopes that his storybooks will engage readers, young and old. His love for his grandparents and family, along with his desire to educate children, inspired him to write "Where's Grandma".

In 2006, Zi Xi spread her wings from Singapore to major in Illustration at Central Saint Martins, London. Zi Xi now works independently as a full-time illustrator and has held her first solo exhibition in Singapore in 2010. She has received acclaim as London Creative International Competition's 'New Talent of Year 2010'.

Author: Ovidia Yu
Title: The Mudskipper

Ten year old Lizhi arrives in Singapore to meet her father's family after his death. Her grandfather does not want to see her and her aunt Mona who is rude and unwelcoming. Lizhi uncovers secrets in the old house and mangrove swamps, starting with a beautifully carved mudskipper…

After writing over thirty plays over the last twenty years, Ovidia Yu wrote her first children's book thanks to the Scholastic Asia Book Award competition organised by Scholastic and NBDCS. The Mudskipper is the result. Her next book (a cozy comic mystery) Aunty Lee's Delights will be out in September.

Author: SR Nathan
Illustrator: Anngee Neo
Title: The Crane and the Crab

In a village in India, there was a pond with many fish.
It soon begins to dry up, and a greedy crane fools the fish into trusting him. Meanwhile, a crab has plans of his own...
With engaging artwork, SR Nathan's timeless retelling of this folktale is for all children.

SR Nathan served as President of Singapore from 1999 to 2011. Mr Nathan previously held key positions in government, and has been High Commissioner to Malaysia as well as Ambassador to the United States. He is currently a Distinguished Senior Fellow at the Institute of South East Asian Affairs.

Anngee Neo is a freelance illustrator whose work has been seen in magazines, promotional materials, advertisements, posters, game apps, as well as in her first children's book, I Pura the Cat, published by Marshall Cavendish in October 2012. The book was one of the winners of the National Arts Council's Beyond Words initiative.

Author: D. Lauchengco & Noriyta
Illustrator: D.Lauchengco
Title: The Boy Who Hated The Sun/The Girl Who Loved The Sun

Solitude is one of the inconspicuous subjects of both stories and it is challenged in different ways by The Boy and The Girl. More than the 'space' often talked about in a relationship, this book unobtrusively explores identity, taking chances, and the courage to hold on to what you believe.

Daren Lauchengco taught Visual Literacy as an adjunct lecturer at Temasek Polytechnic. In 2011, he illustrated and co-wrote a children's book called The Boy Who Hated the Sun / The Girl Who Loved the Sun. He is 44, married to Iyta with two sons, and currently supervises a deli.

Iyta has been a Special Education teacher for the last 20 years. In 2011, she co-wrote a children's book called The Boy Who Hated the Sun / The Girl Who Loved the Sun. She is 43, married to Daren Lauchengco with two sons.

Author: Leana Lyn Doray
Title: IT'S BLEAGH'S FIRST DAY AT SCHOOL

Bleagh wants to make friends but it is difficult as he is a monster! BLEAGH learns to develop important values such as empathy, integrity, and cooperation through interacting with his classmates and teacher and ends the day with new friends.

Leana Doray is an educator trained in Arts and Education at the University of Sydney. She discovered her love for reading to children and providing a holistic education when she taught in the International Baccalaureate Primary Years Programme in Singapore. BLEAGH! A book about values is Leana's first book.

Author: Ann Peters
Illustrator: Lydia Yang
Title: Farrer Park

In this charming collection of poetry, Ann Peters tells the stories of her wondrous childhood in Singapore from a child's view. The characters in Ann's rhyming verses embody the spirit of the people and places that she grew up among, and which she wishes to share with today's children.

Ann Peters is a Singaporean editor who has worked for many years in Asia's mainstream print media. Her fond recollections of growing up carefree in the Farrer Park neighbourhood inspired these rhyming vignettes, which are evocative of the people and place during her childhood. Ann has two grown-up children.

Lydia is a Visual Communications graduate from Temasek Polytechnic, majoring in Illustration. She has worked with companies such as Awfully Chocolate, Gushcloud and Public Garden. Now self-employed as a freelance illustrator and artist, Lydia enjoys working on spontaneous projects, creating art and has plans of setting up her own brand.

Author: Jason Erik Lundberg
Illustrator: Patrick Yee
Title: Bo Bo and Cha Cha's Big Day Out

Bo Bo and Cha Cha have come to the Mandai Zoo! Bo Bo is excited, but Cha Cha is not. Everything here seems too strange: the other animals, the heat, and the food! Cha Cha wants to leave—until a caring sloth shows her what being home really means.

Jason Erik Lundberg is the author of The Alchemy of Happiness (2012), Embracing the Strange (2012), Red Dot Irreal (2011), The Time Traveler's Son (2008), over 80 articles and short stories. A graduate of the Clarion Writers' Workshop, he holds a degree in creative writing from North Carolina State University.

Patrick Yee is an award-winning illustrator of more than 100 children's books. He won the Macmillan Prize for Children's Book Illustration twice. He currently teaches at Nanyang Polytechnic, the Nanyang Academy of Fine Arts, the Spastic Children's Association, and the AWWA Special School.